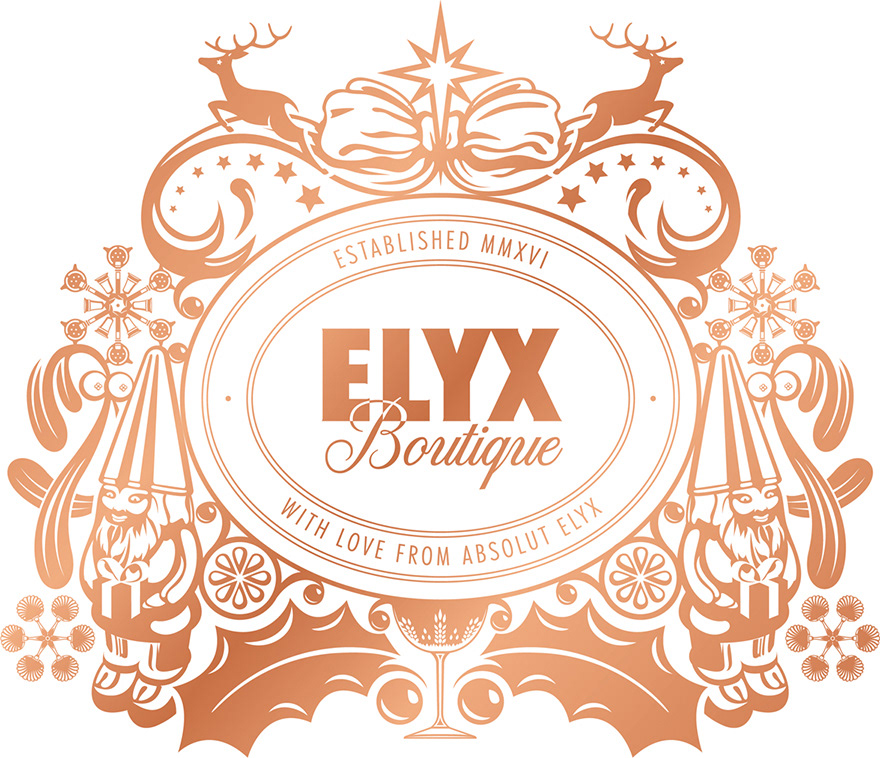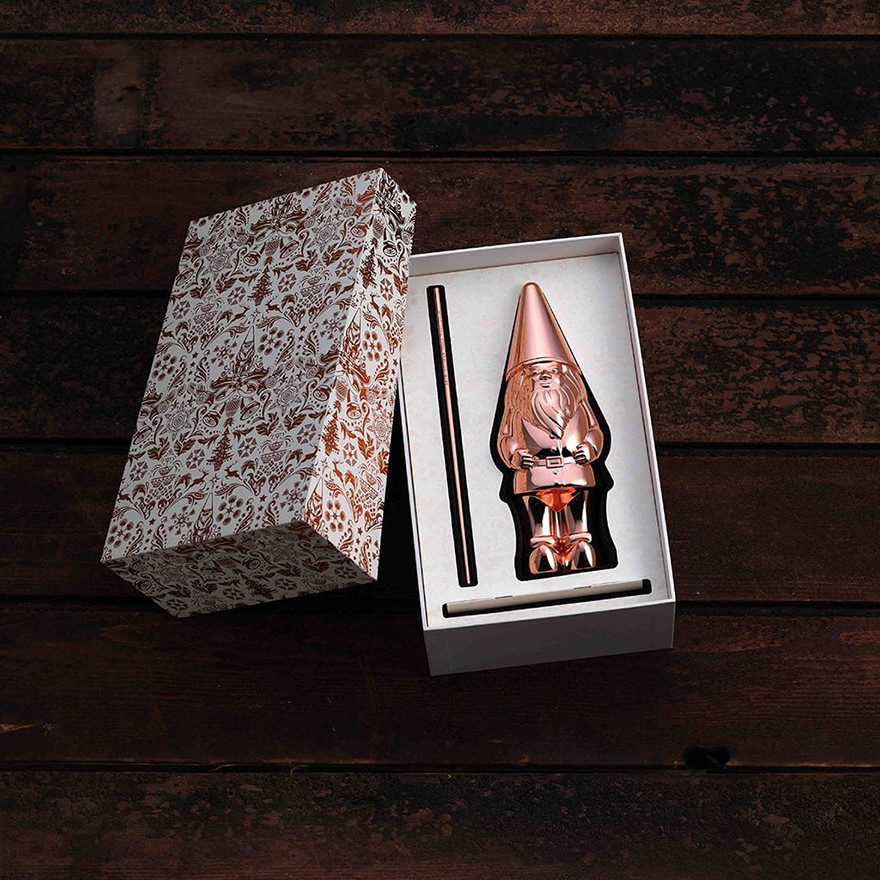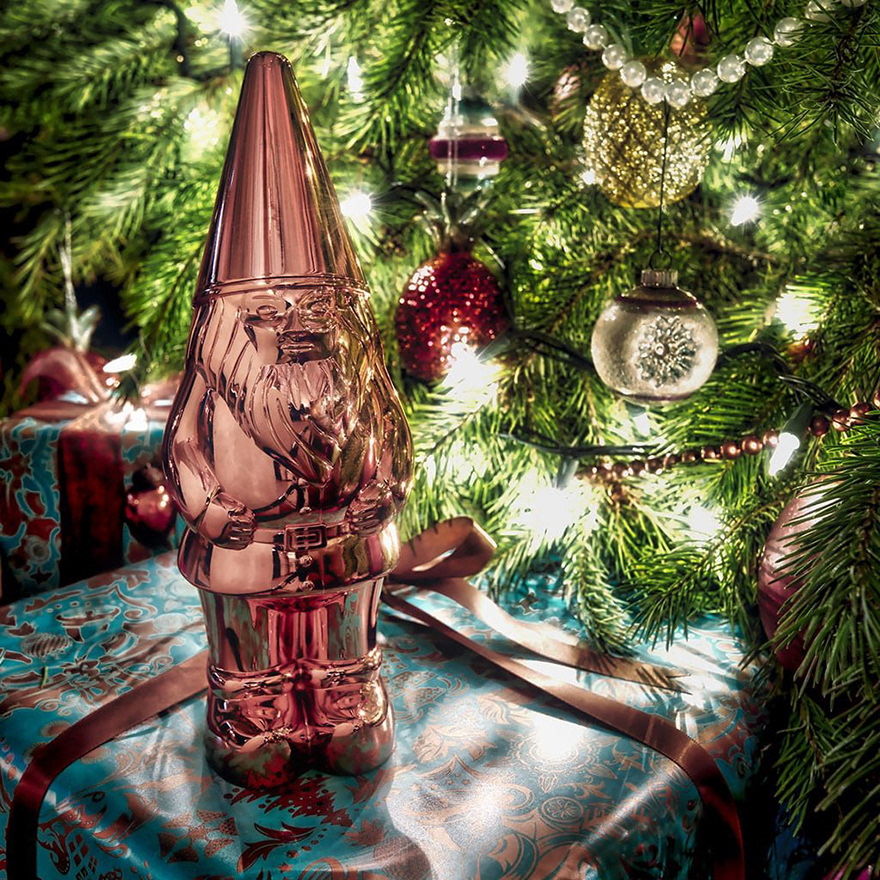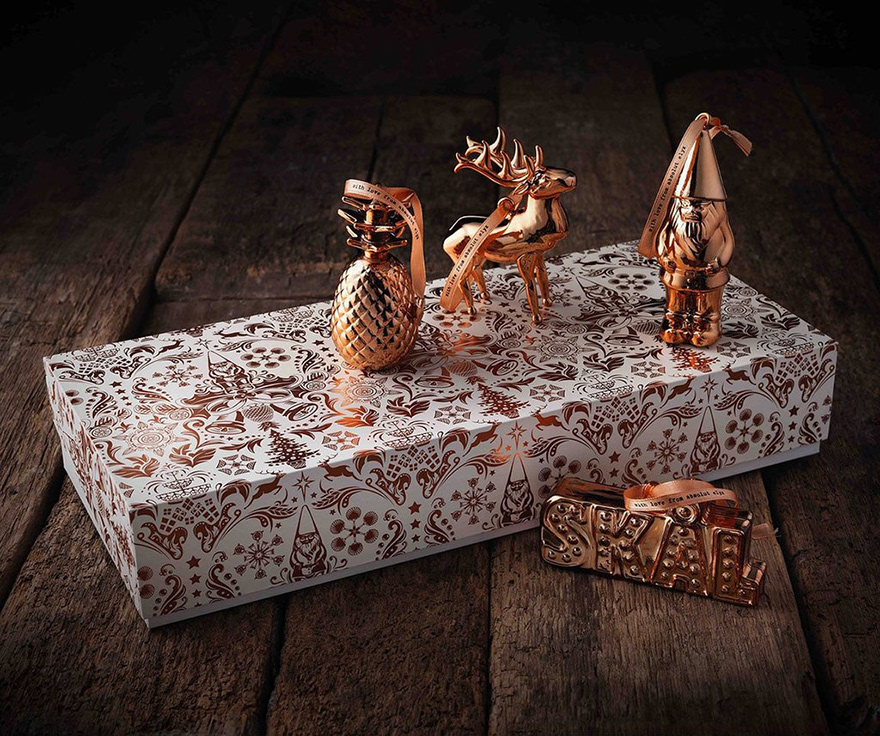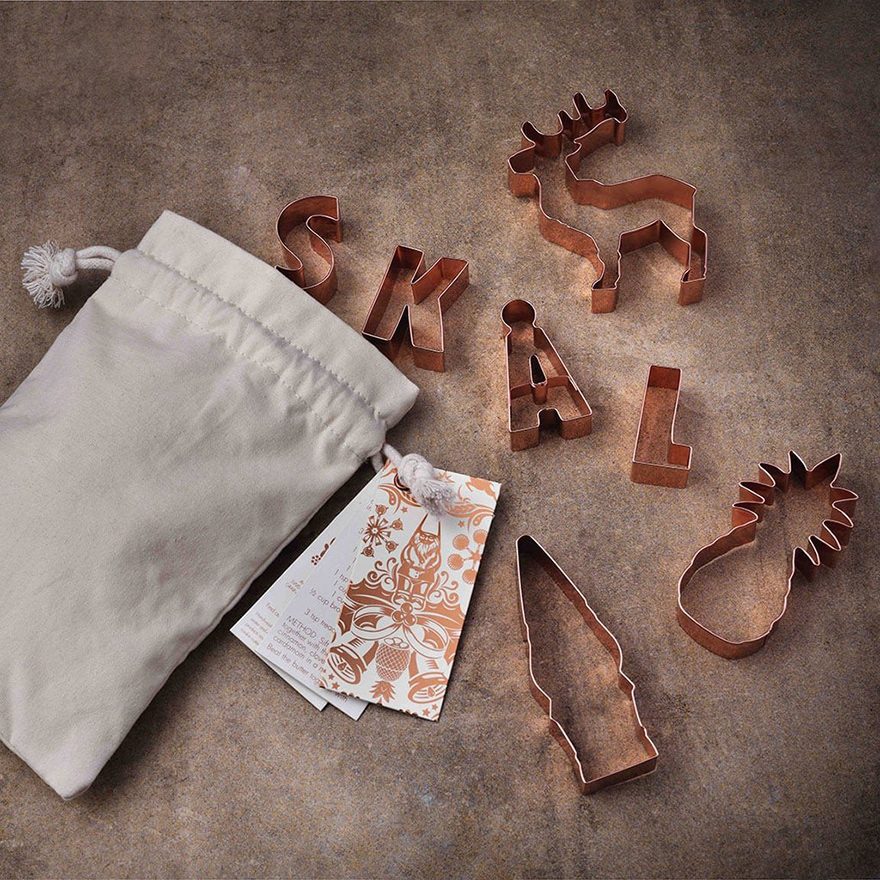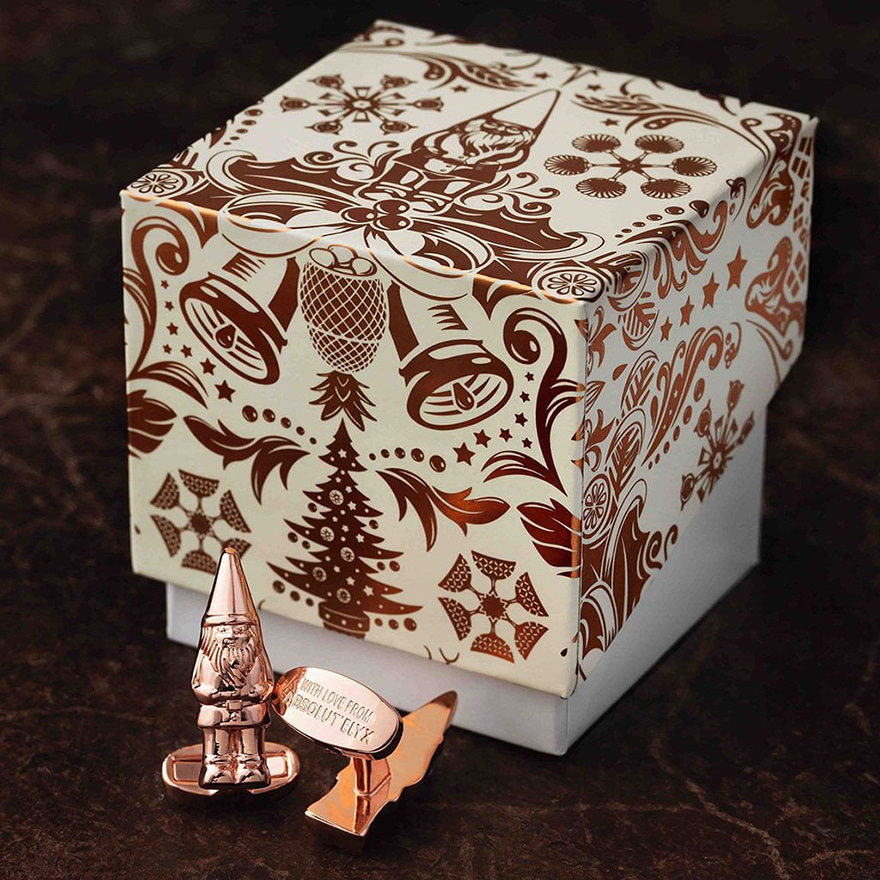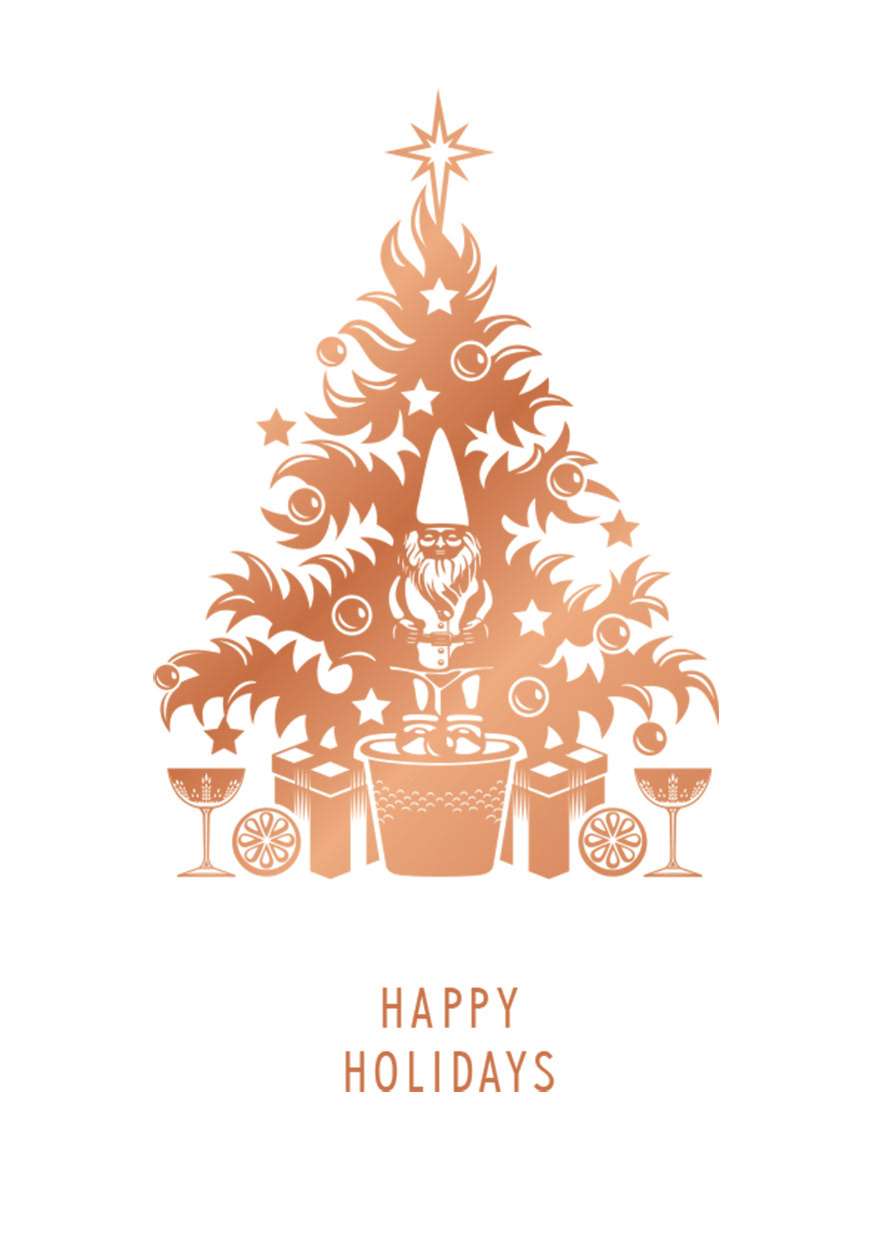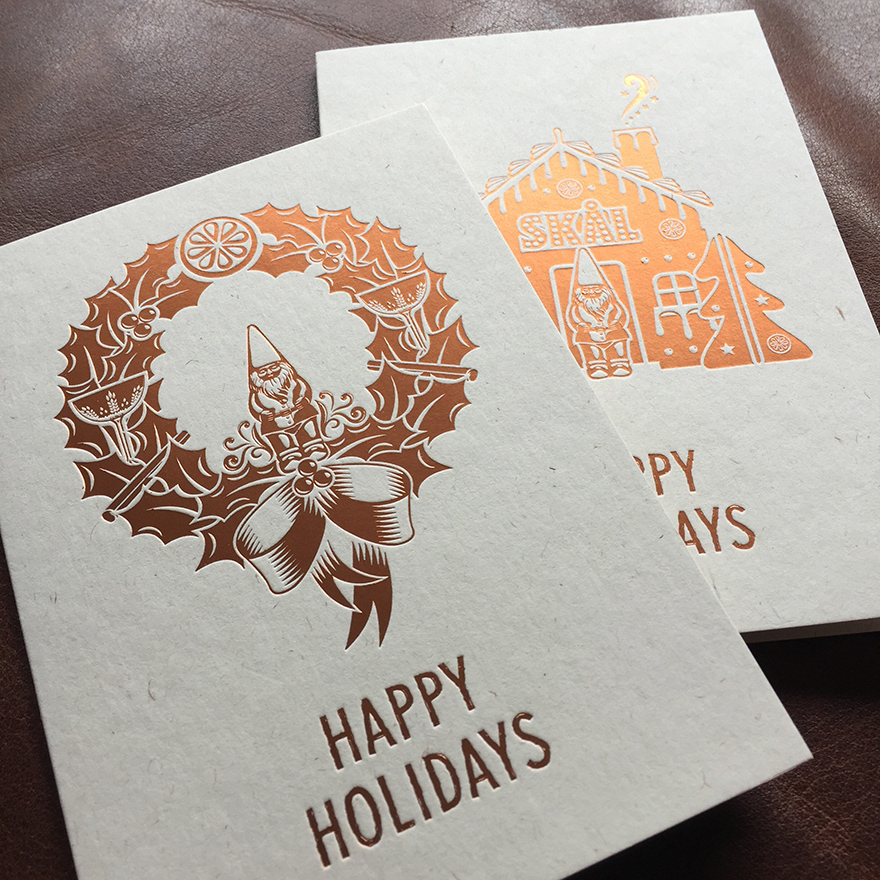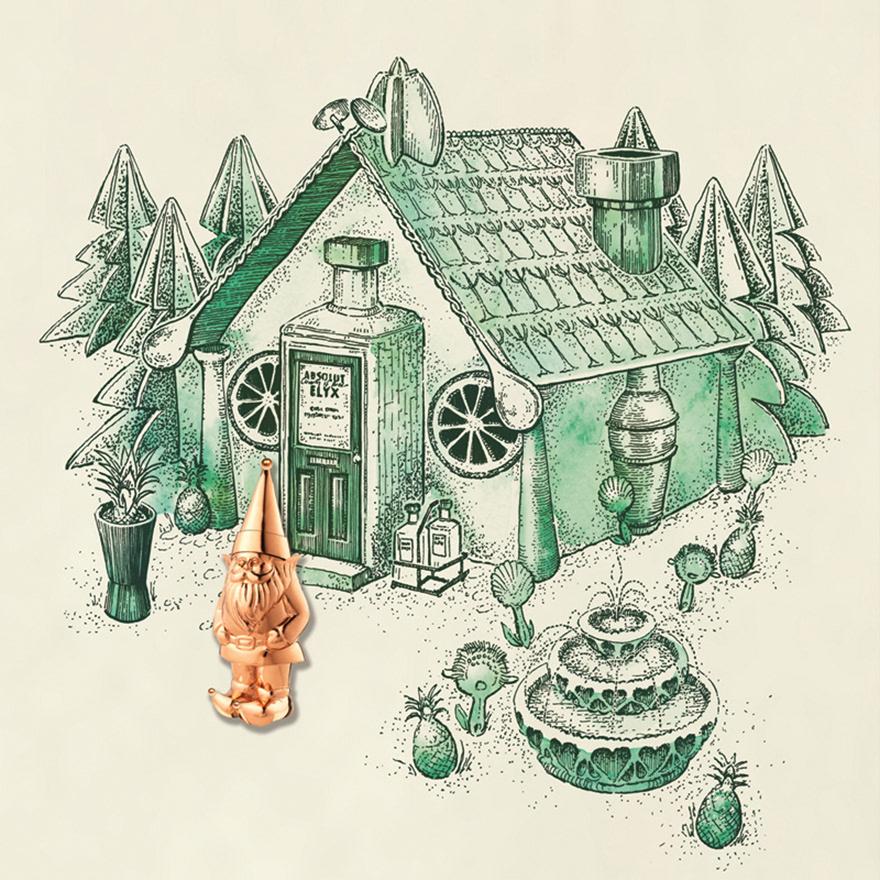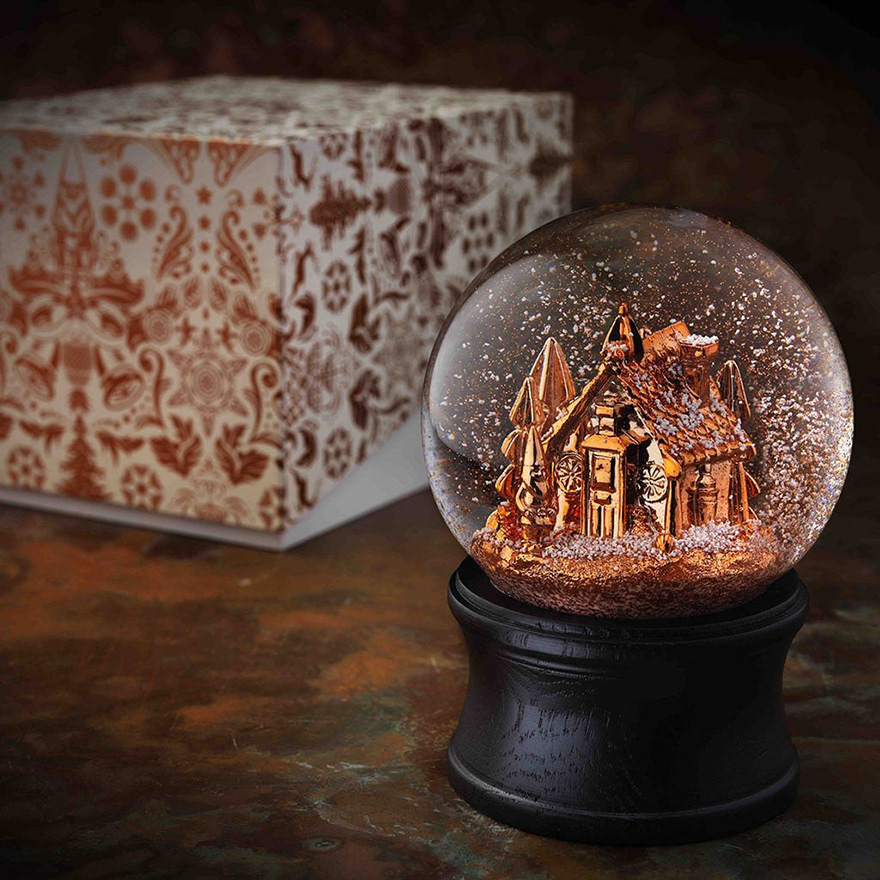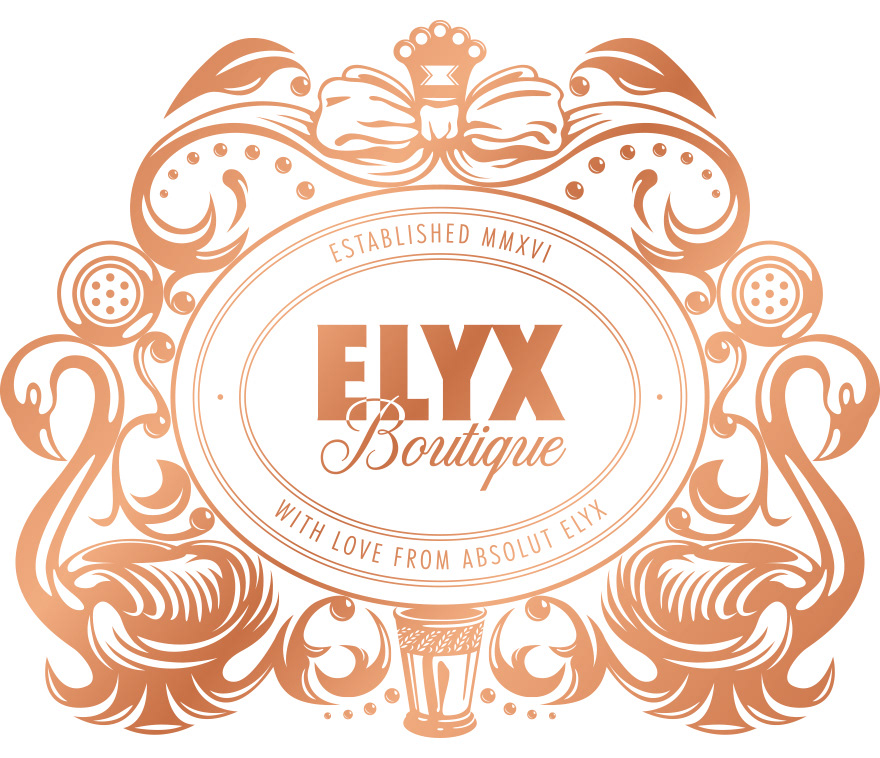 The Elyx Boutique logo design, is an extension of the Elyx Damask pattern I designed. As with the damask, the design features barware specifically produced for the brand - some of which are available to purchase from the online store. Alongside this, a seasonal variation of both the logo and the damask have been created, featuring the Elyx gnome 'Felix'. This seasonal damask has been produced as gift wrap in teal and copper as well as being printed in copper foil on the gift packs.
In addition a series of Christmas Cards were designed and printed in copper foil on a recycled oatmeal stock, with proceeds going towards the Water For People organisation. The previous years Christmas Card illustration featuring a gingerbread house with architectural details modelled on barware, went on to be produced as a festive snow globe.
Services supplied: graphic design, artwork and illustration.
Photography by Phil Barton for Absolut Elyx.