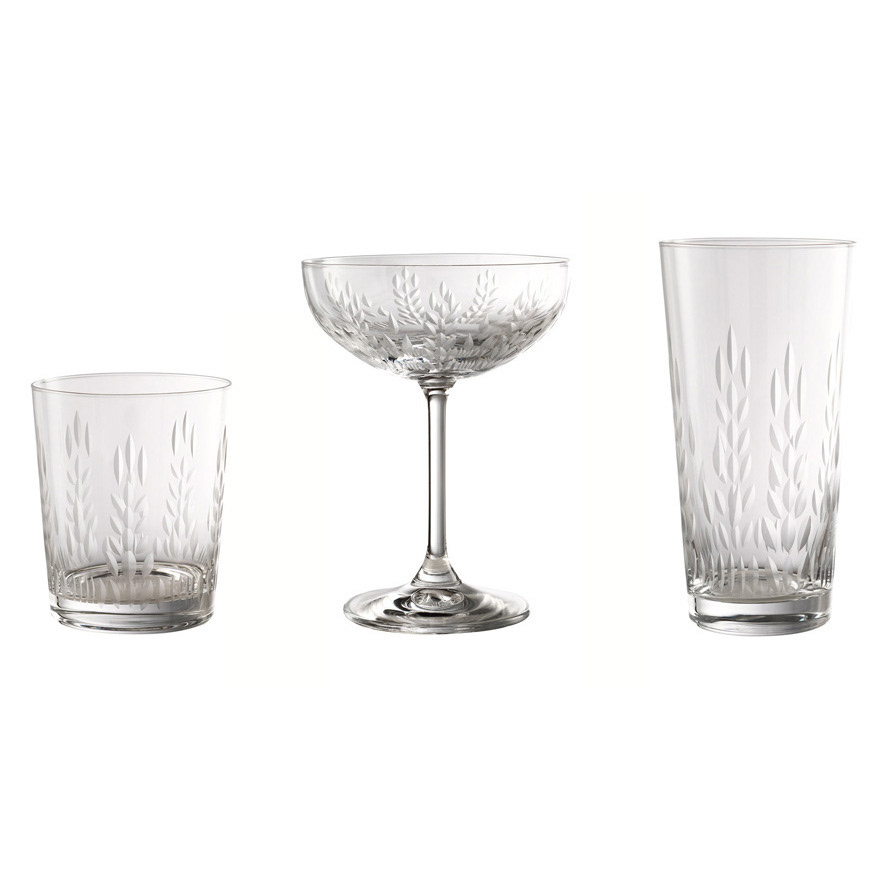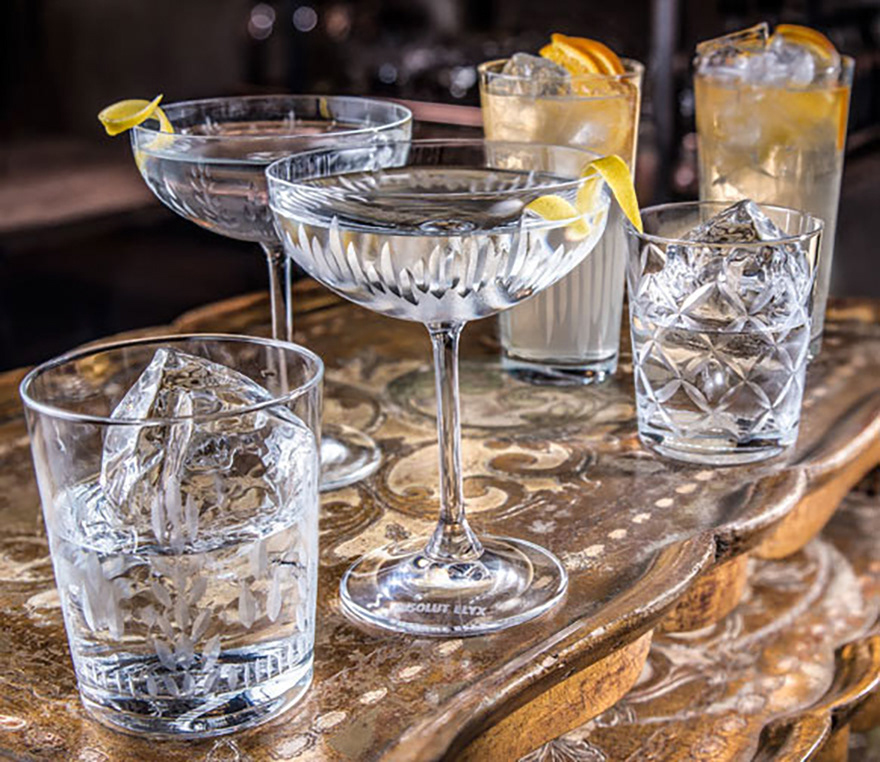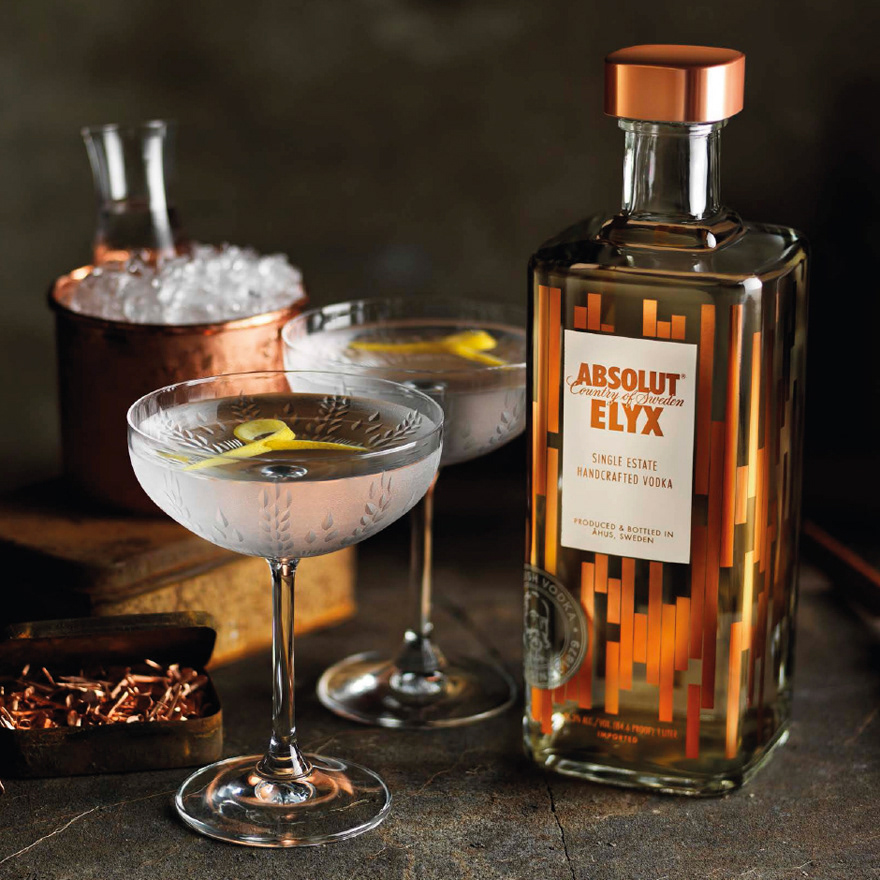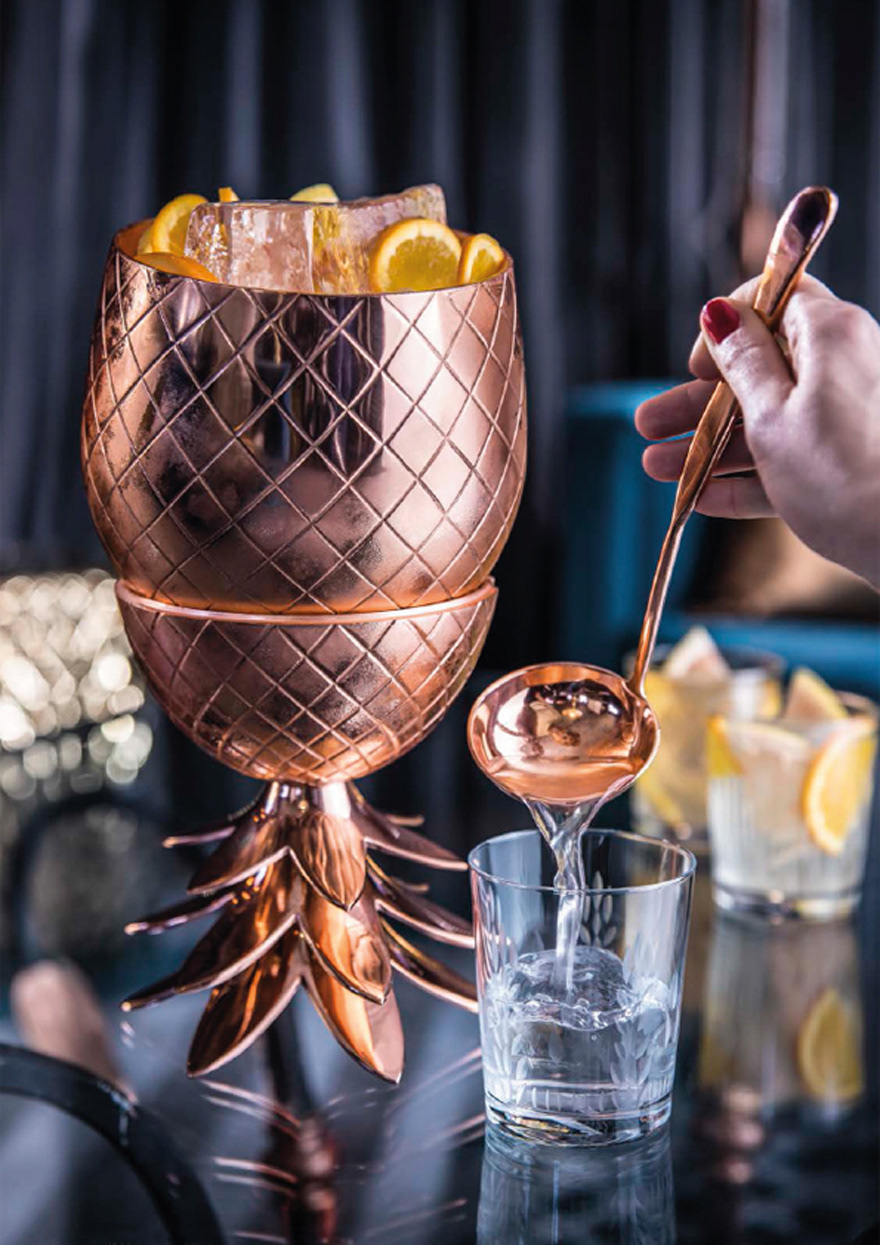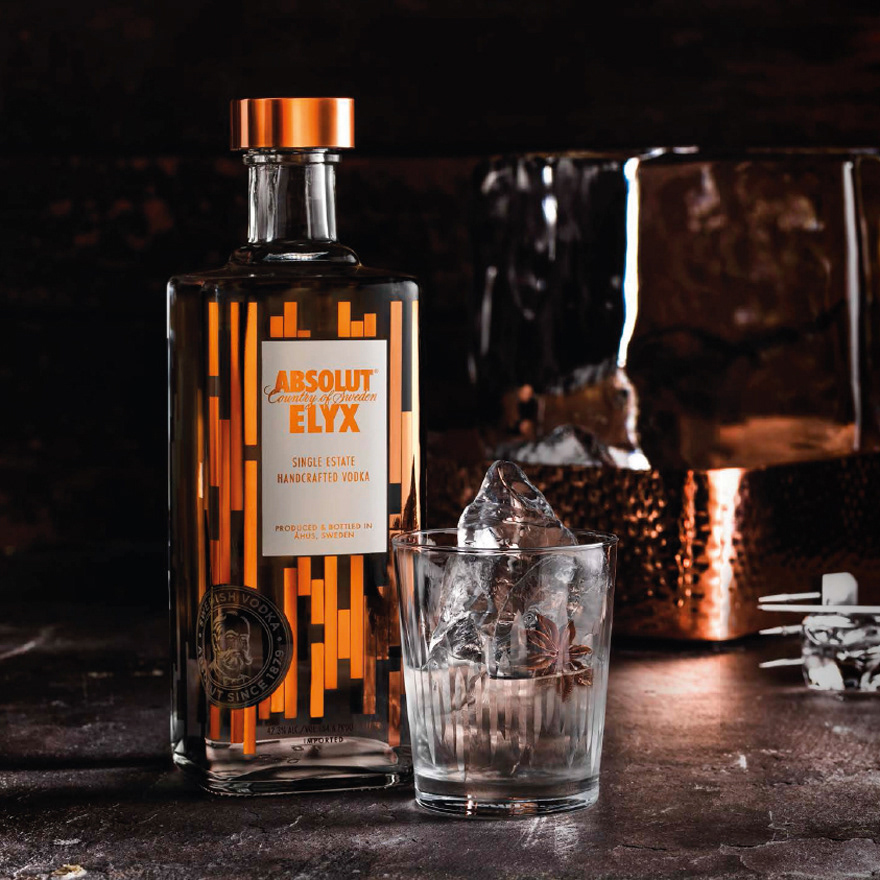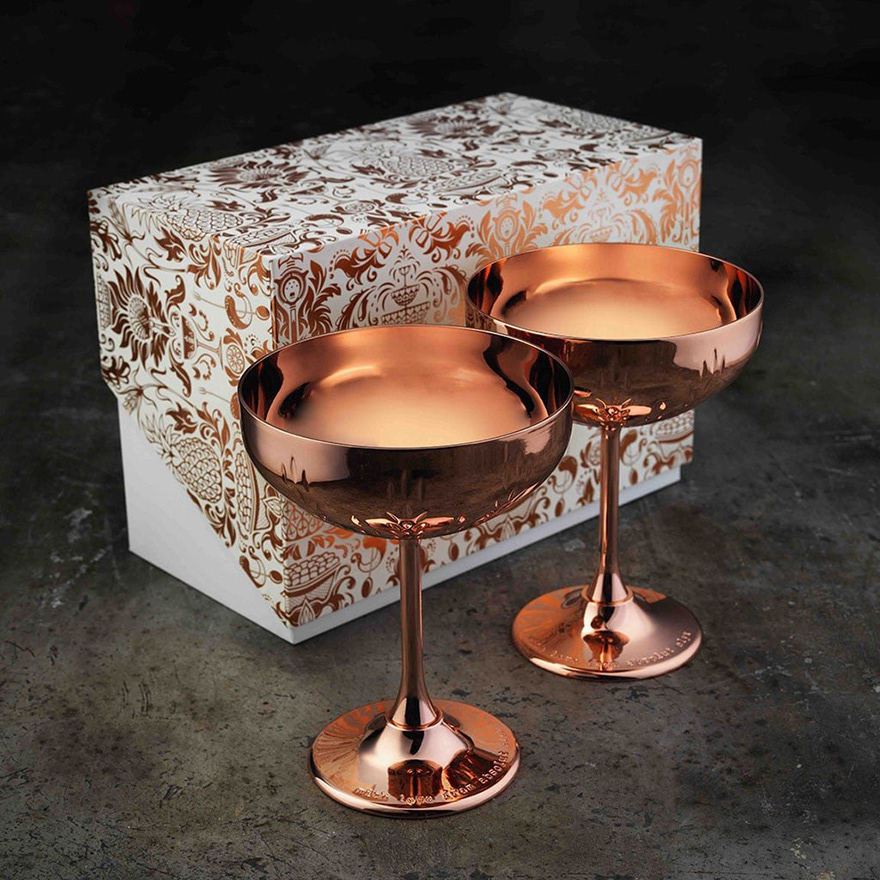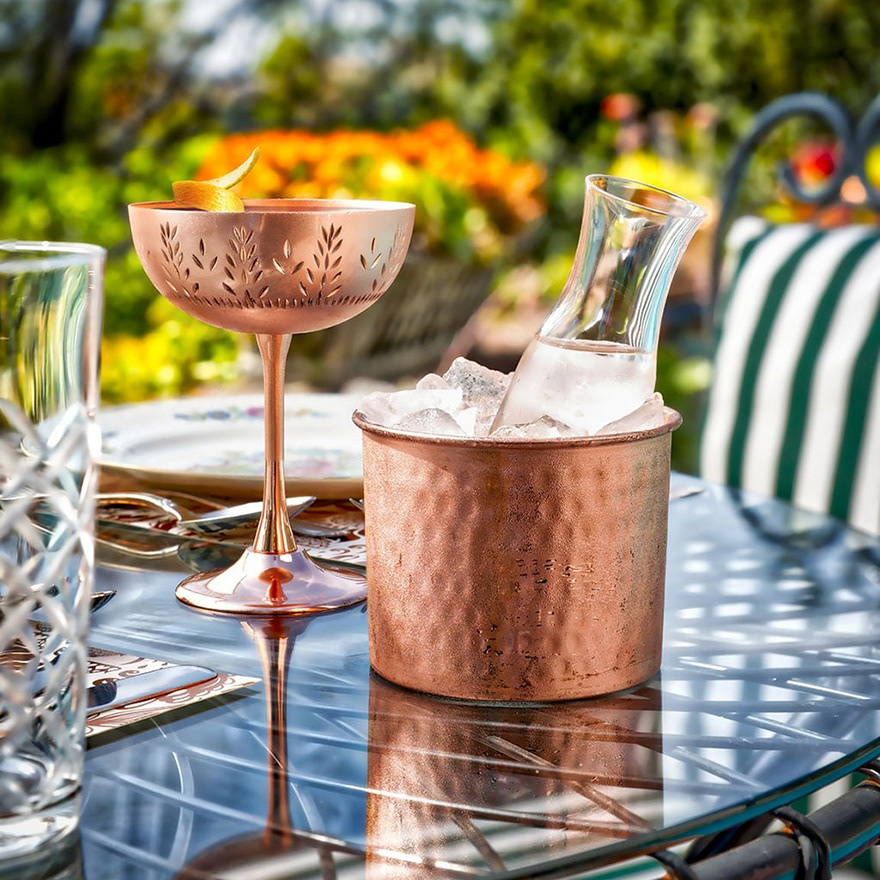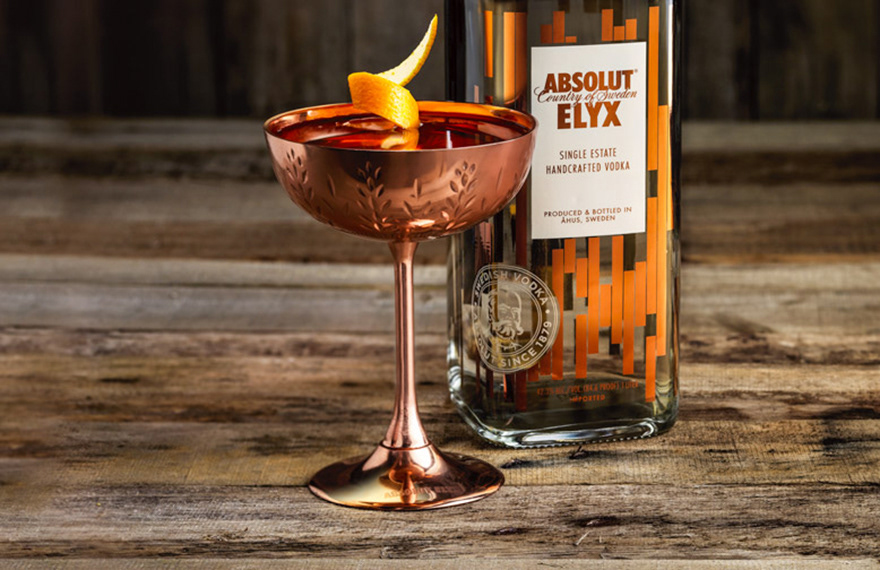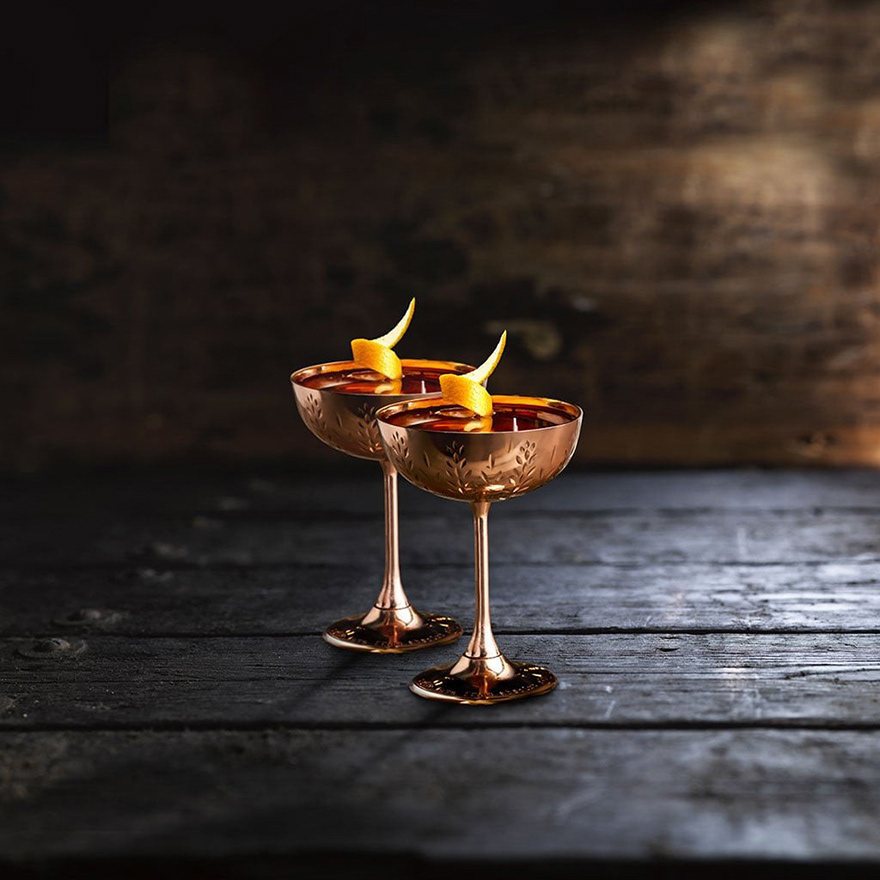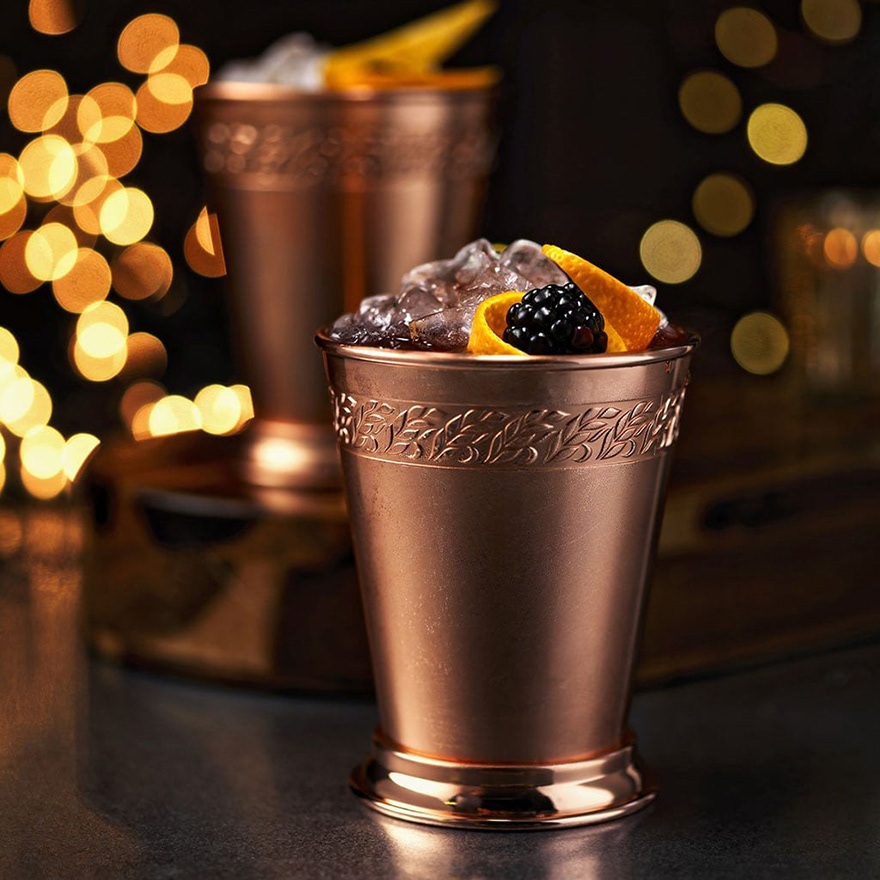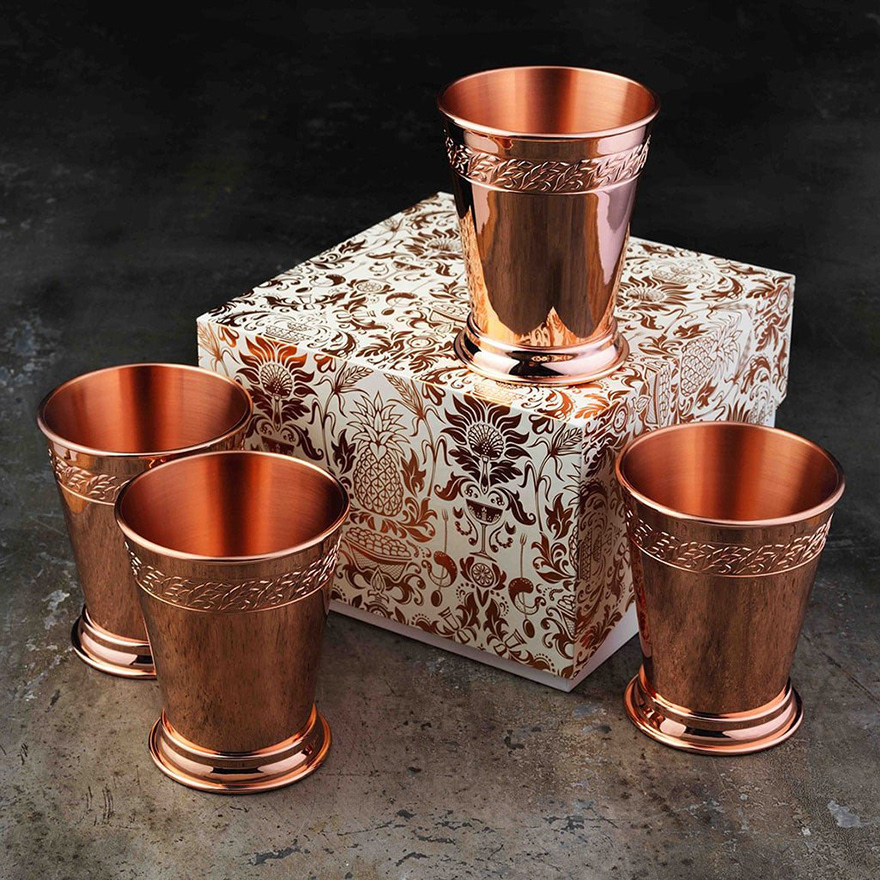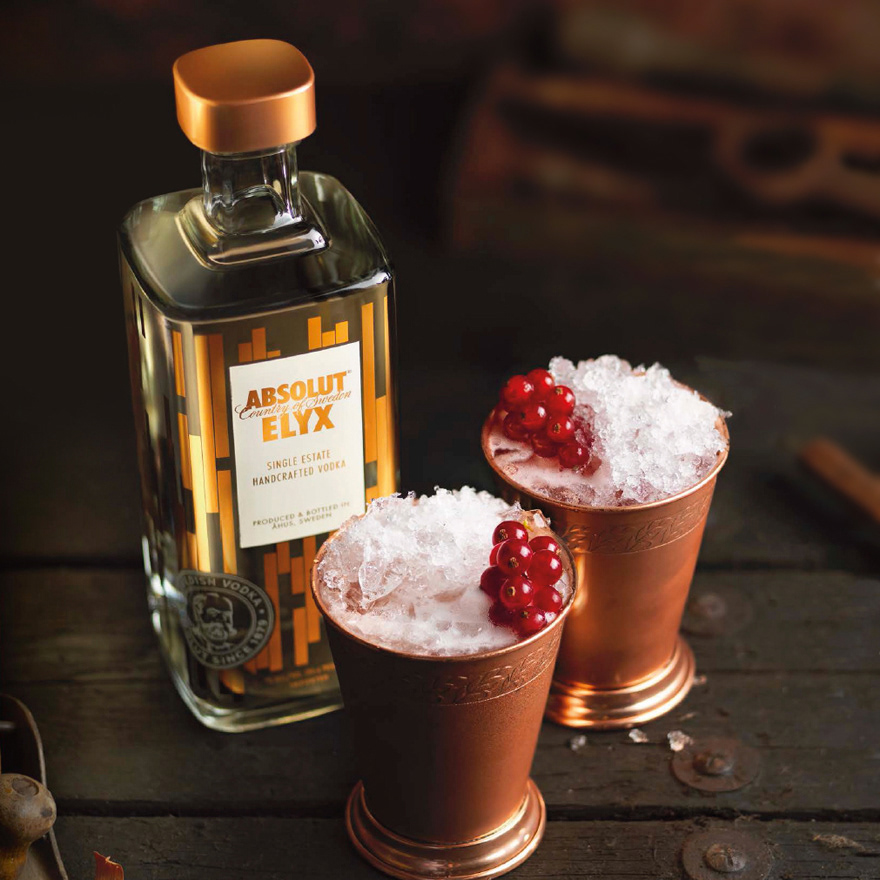 Repeat pattern designs, based on the ingredients that go into making vodka (Wheat and Water), the flares on the Elyx bottle and the pineapple of hospitality. These designs have been 
applied as cut glass onto a range of coupes, highball and old fashioned glasses, copper coupes and copper julep cups.
Some of these products are available to purchase from the newly launched Absolut Elyx Boutique, packaged in giftboxes featuring my damask designs.
Services supplied: graphic design and artwork.
Photography by Phil Barton for Absolut Elyx.