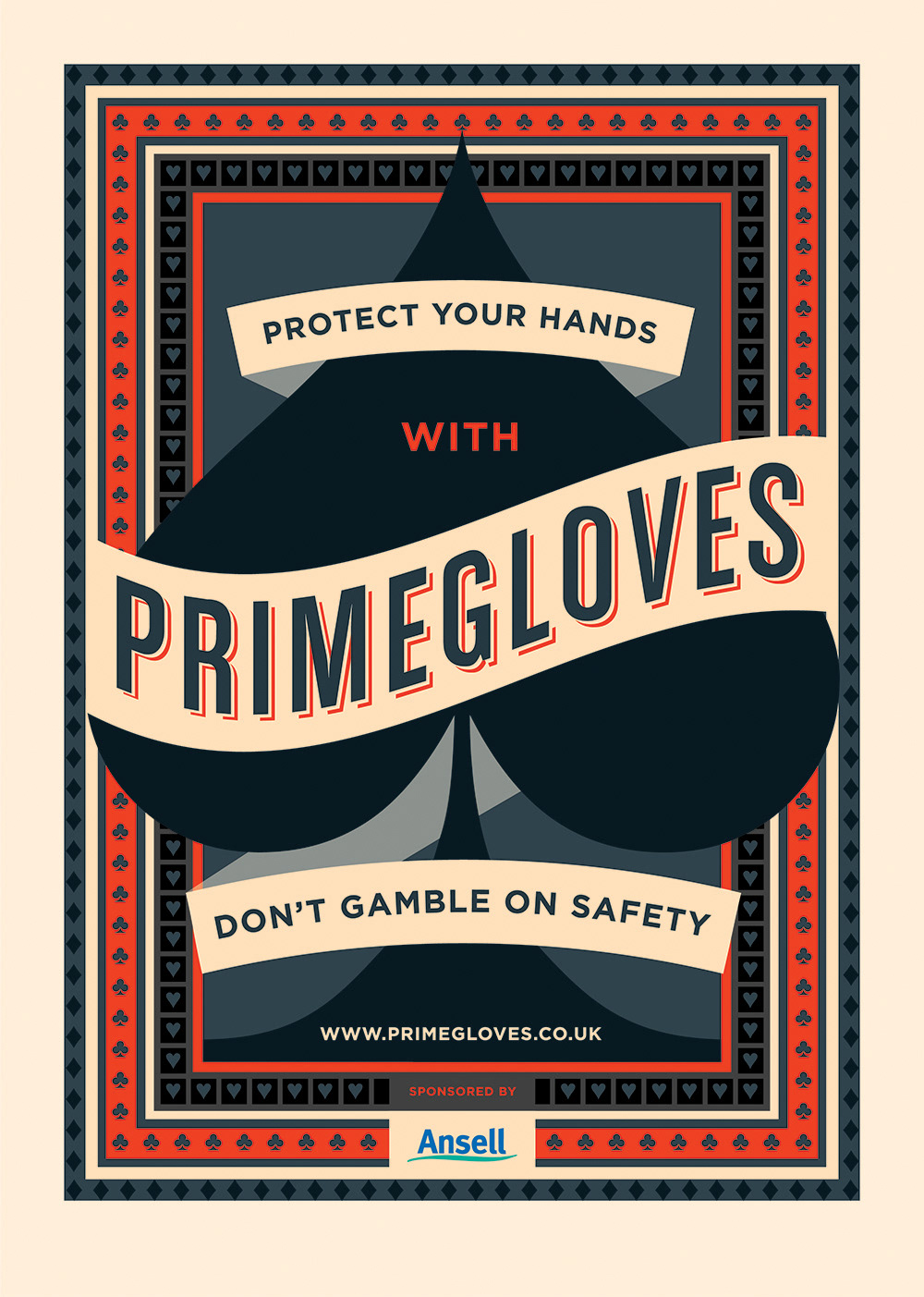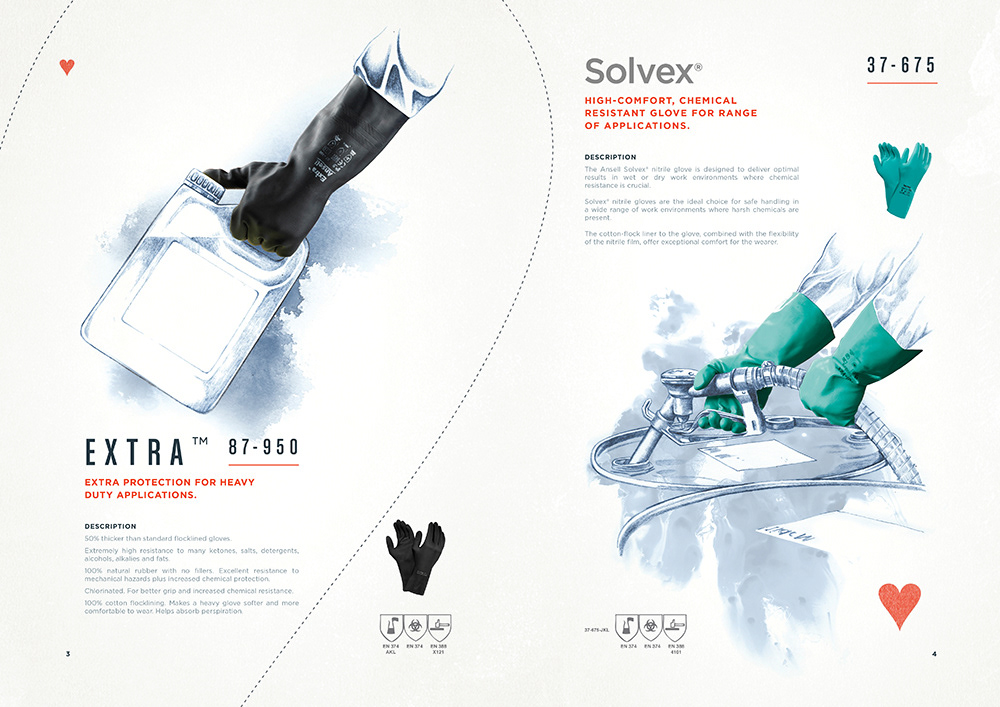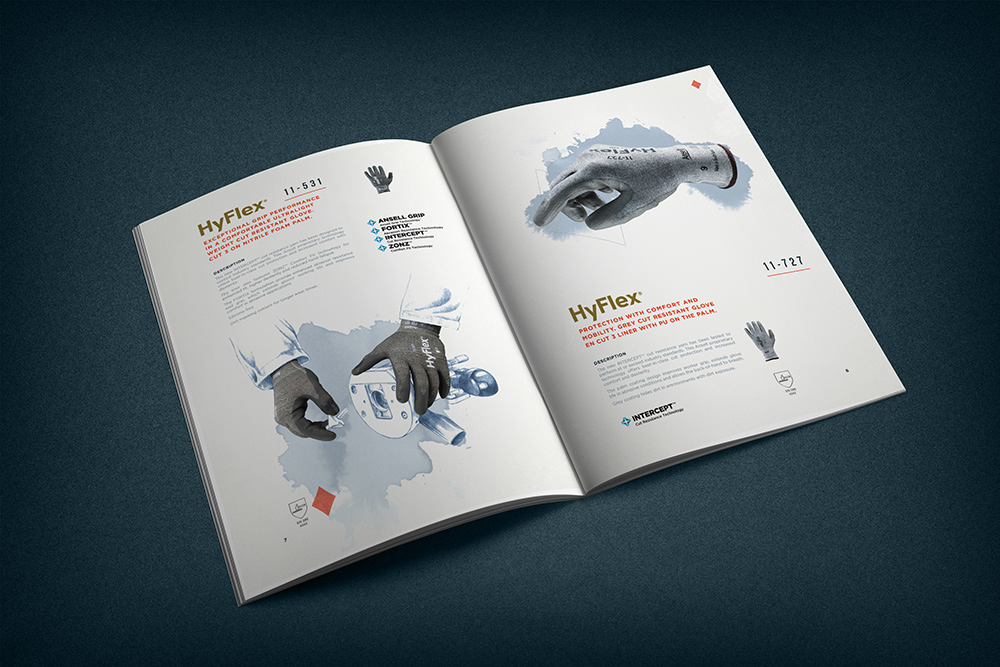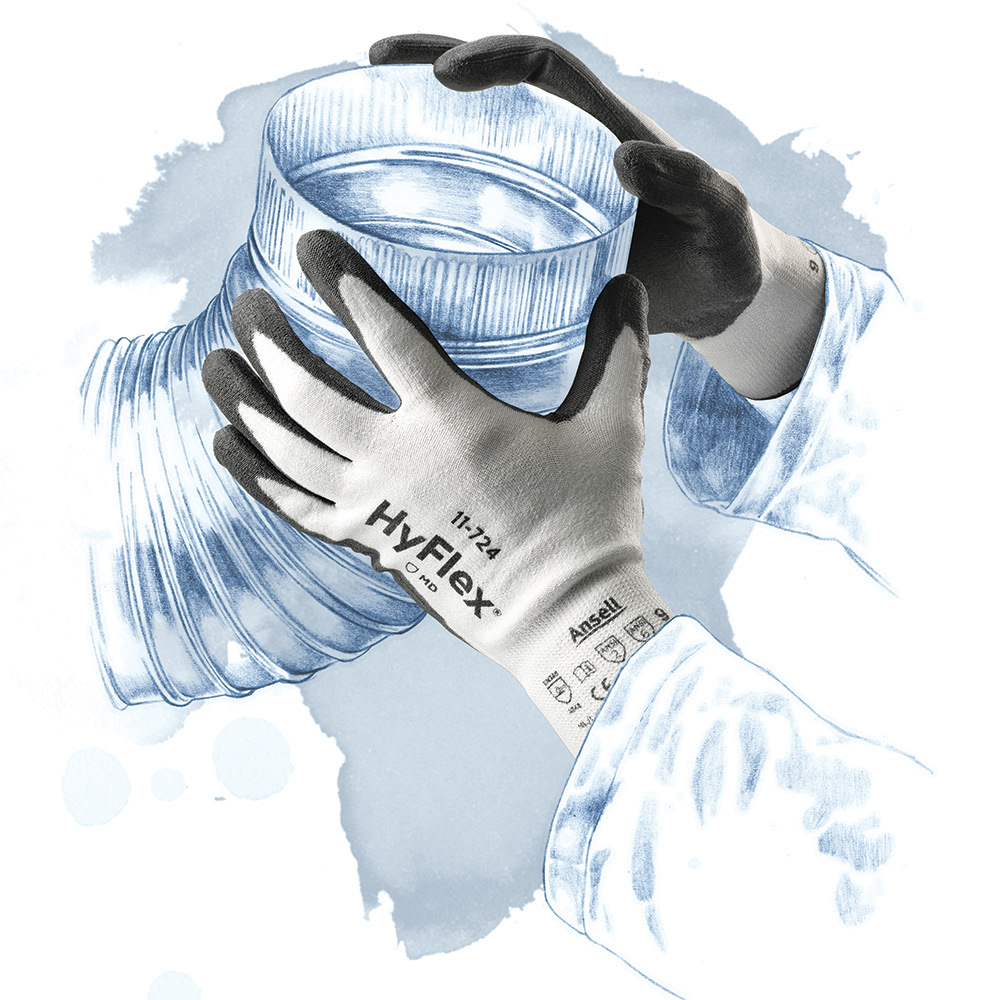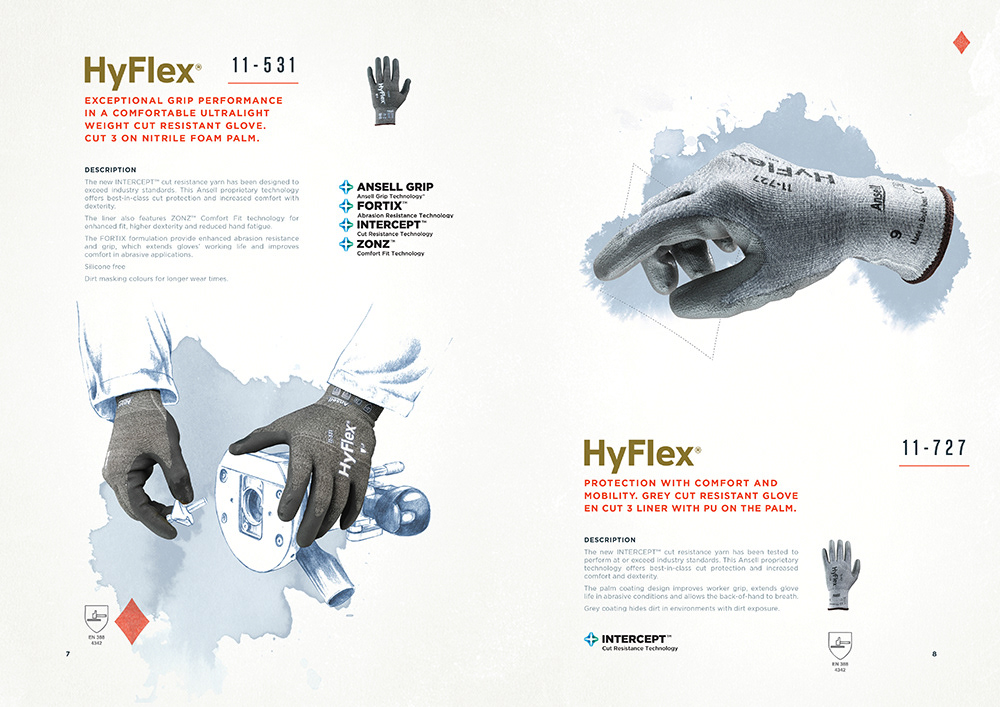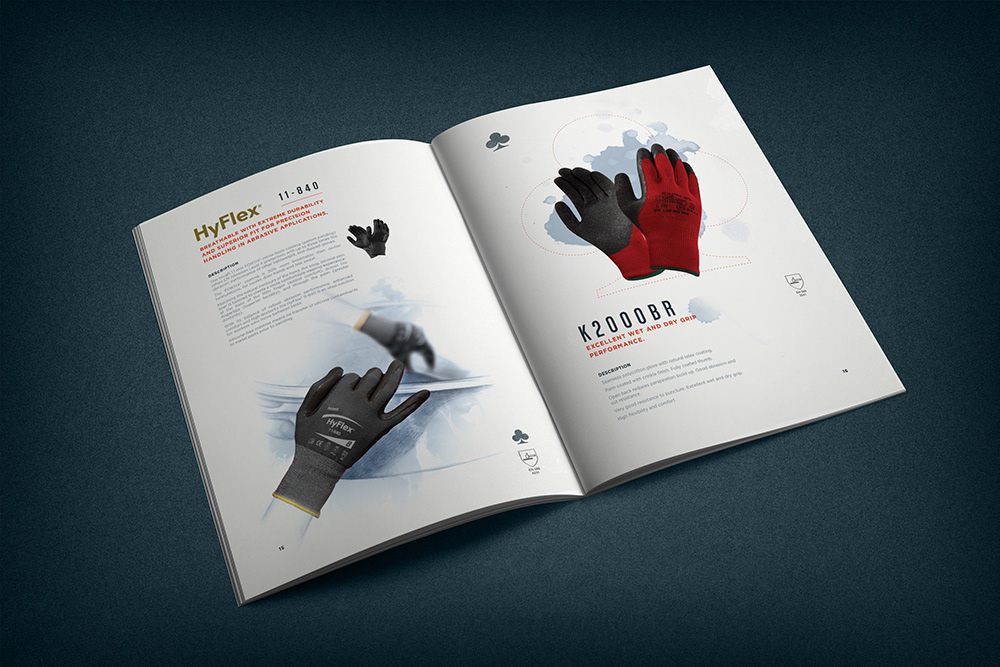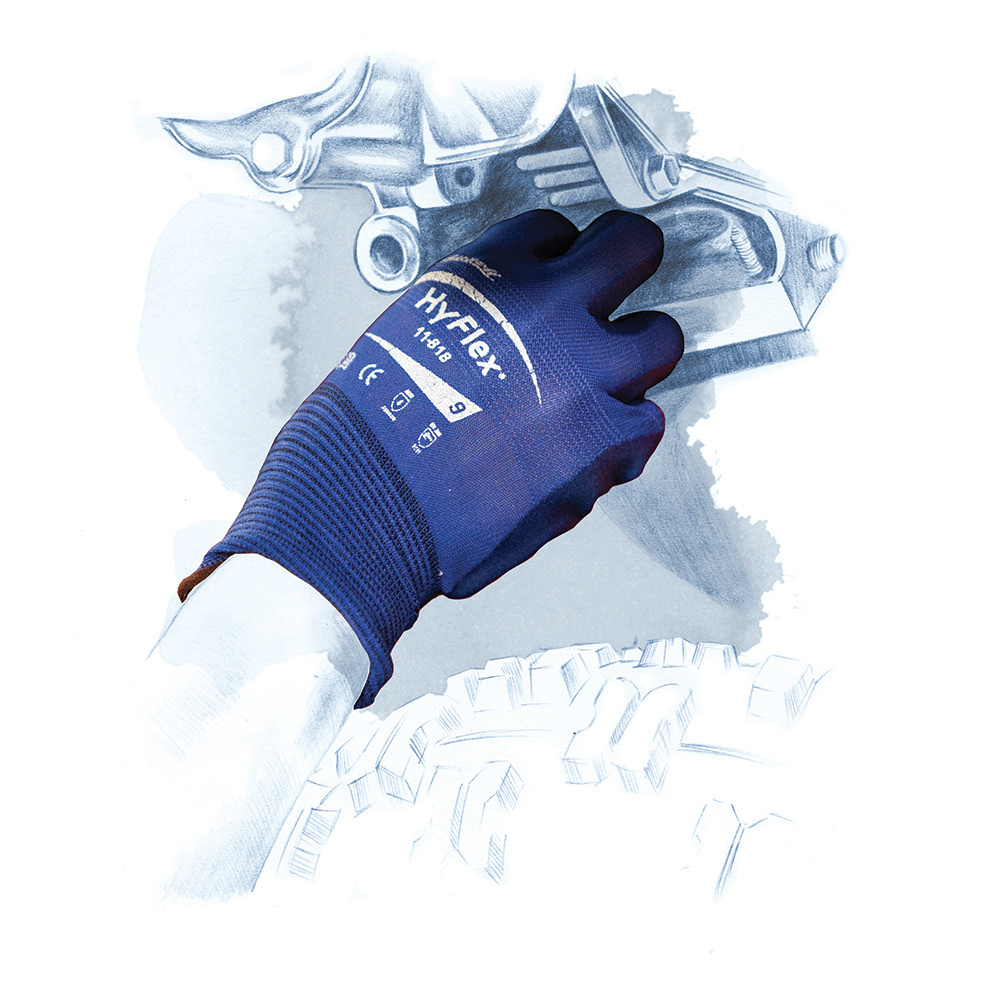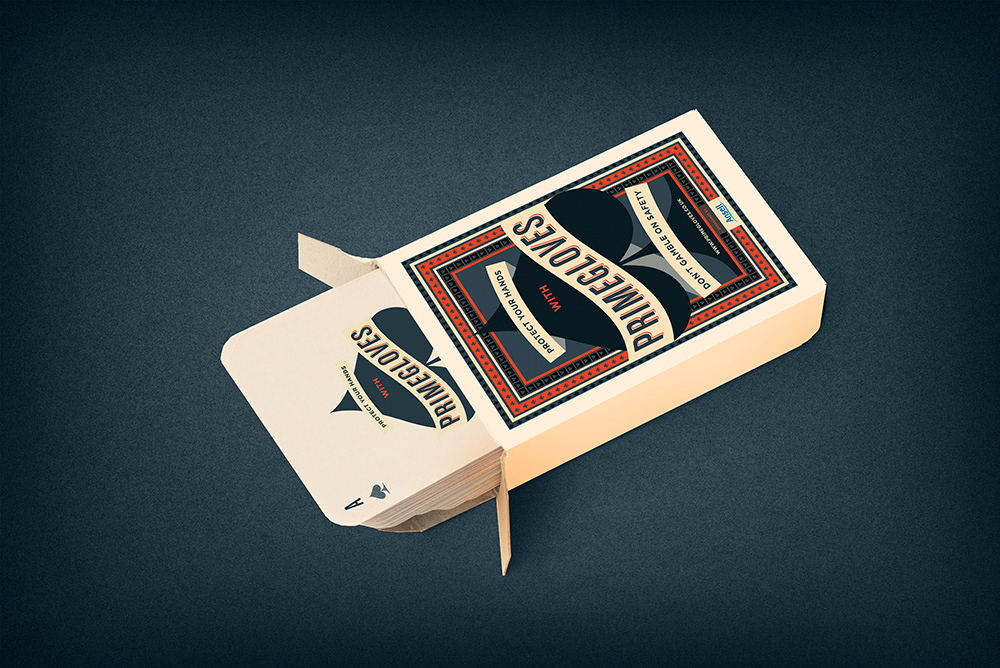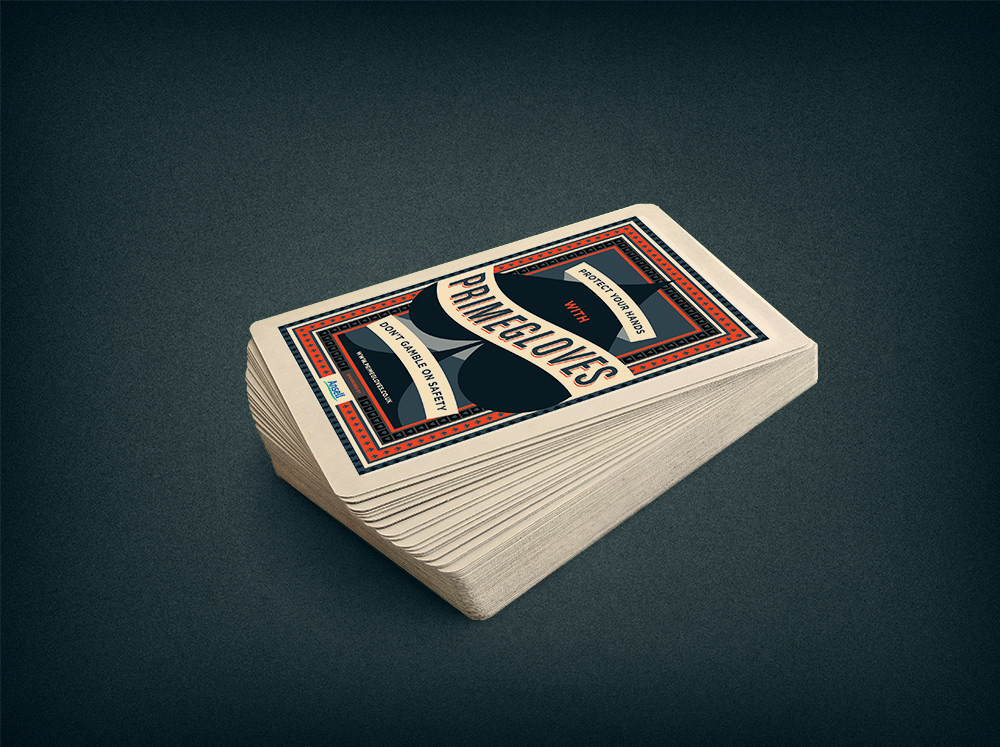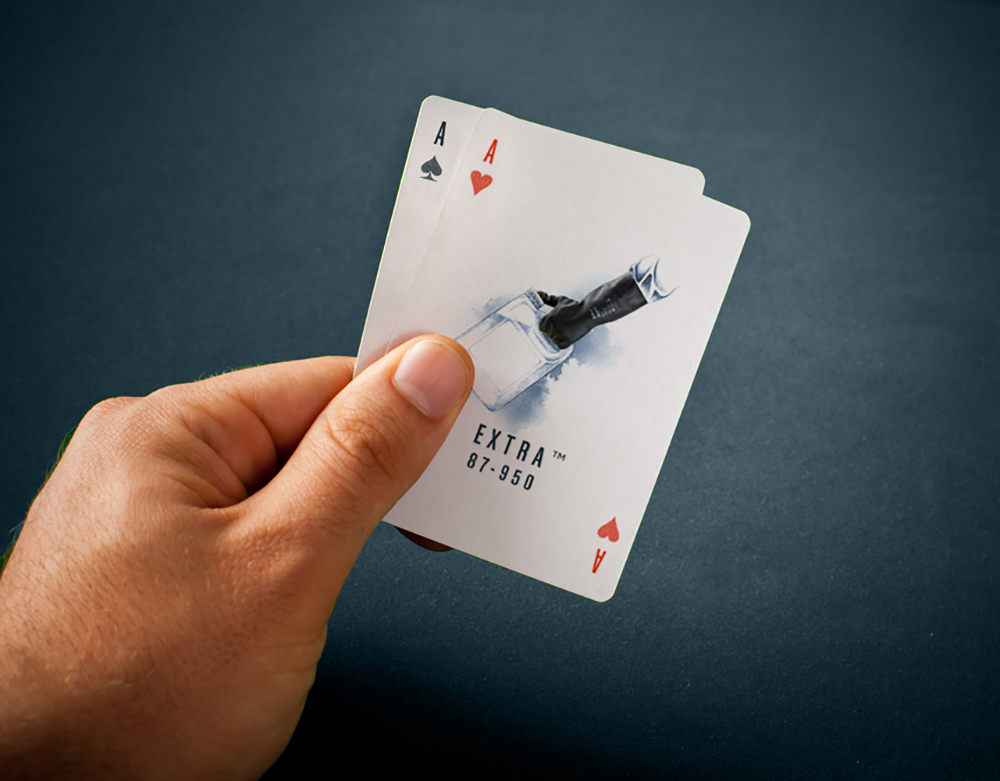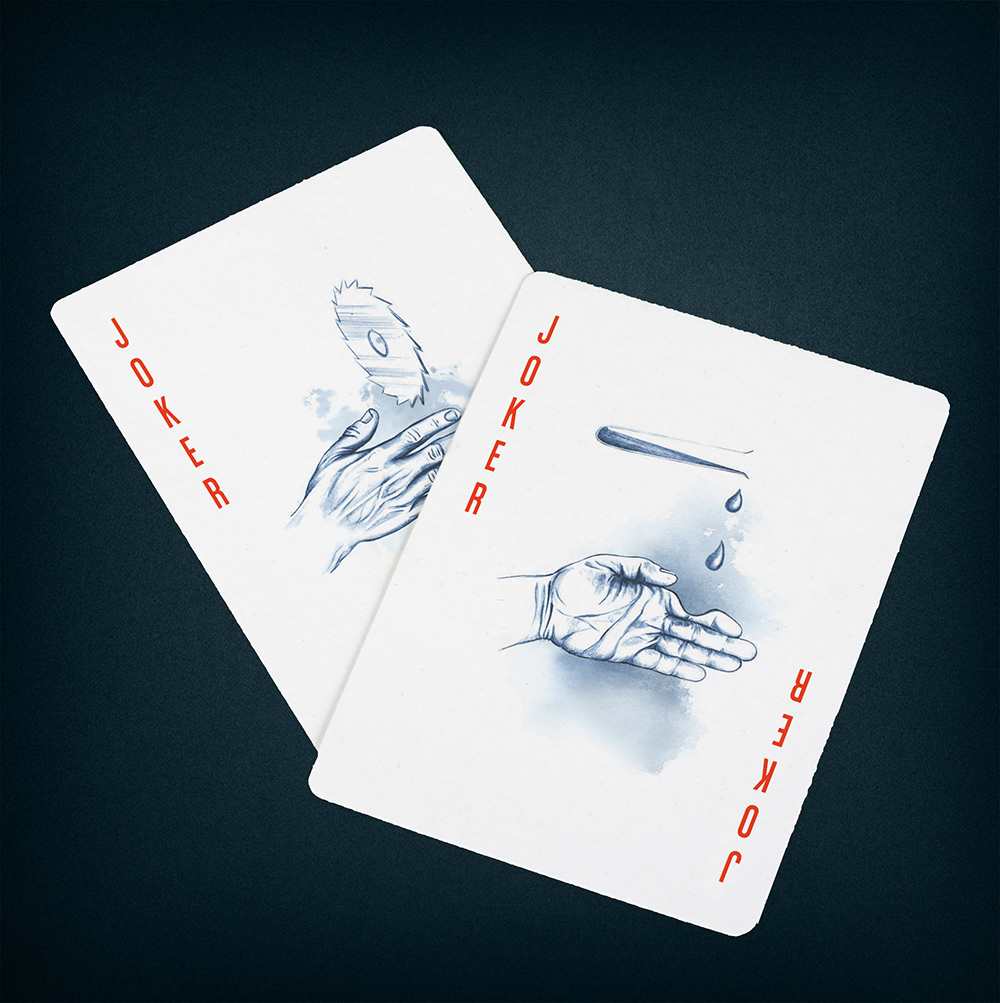 Promotional Brochure and Playing Cards concept, designed to promote the Ansell Prime Gloves range of safety gloves.
The Brochure spreads and individual playing cards include hand illustrated images super imposed with photographic images of the gloves in use. Playing cards suits were assigned to four ranges of gloves that offered differing types of protection. 
Services supplied: graphic design, illustration, typography, layout design and design for print.