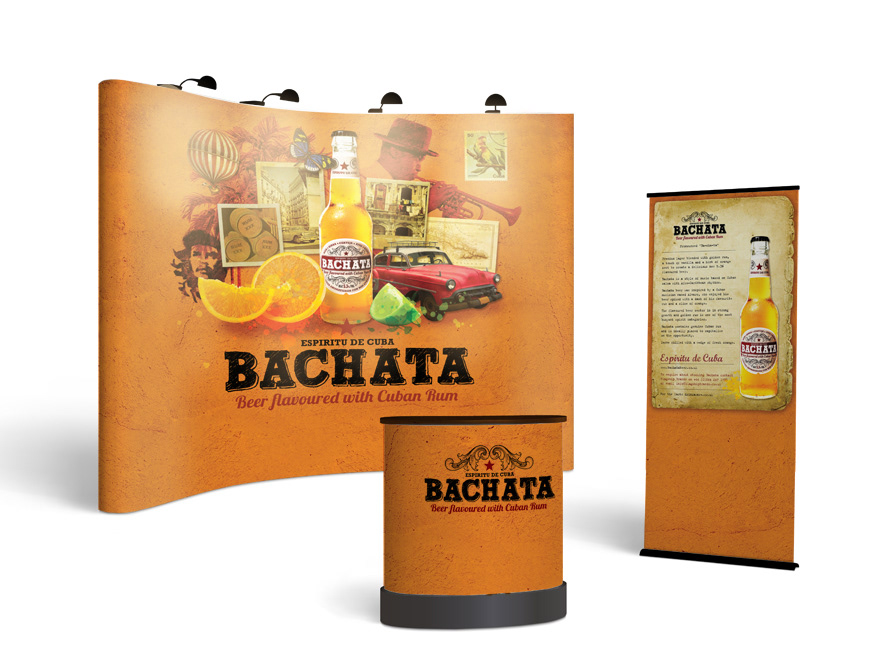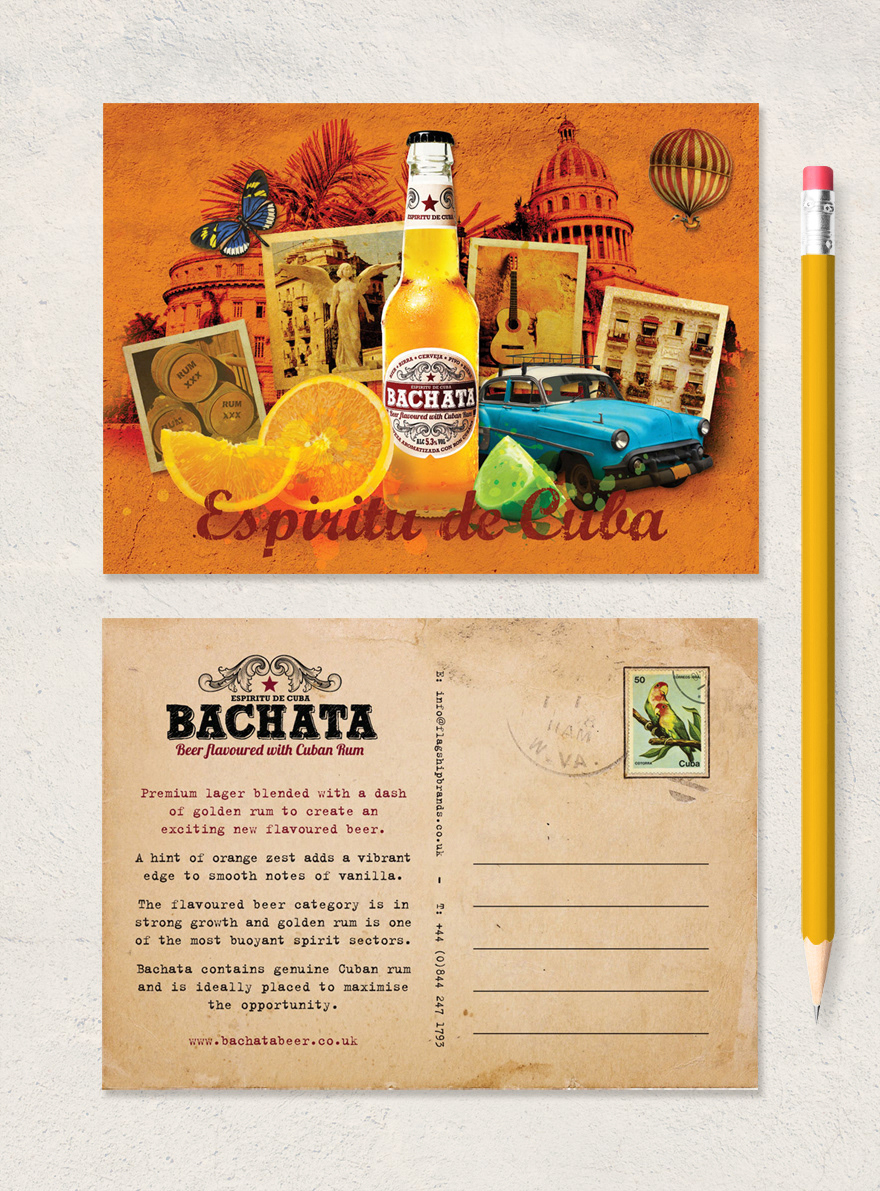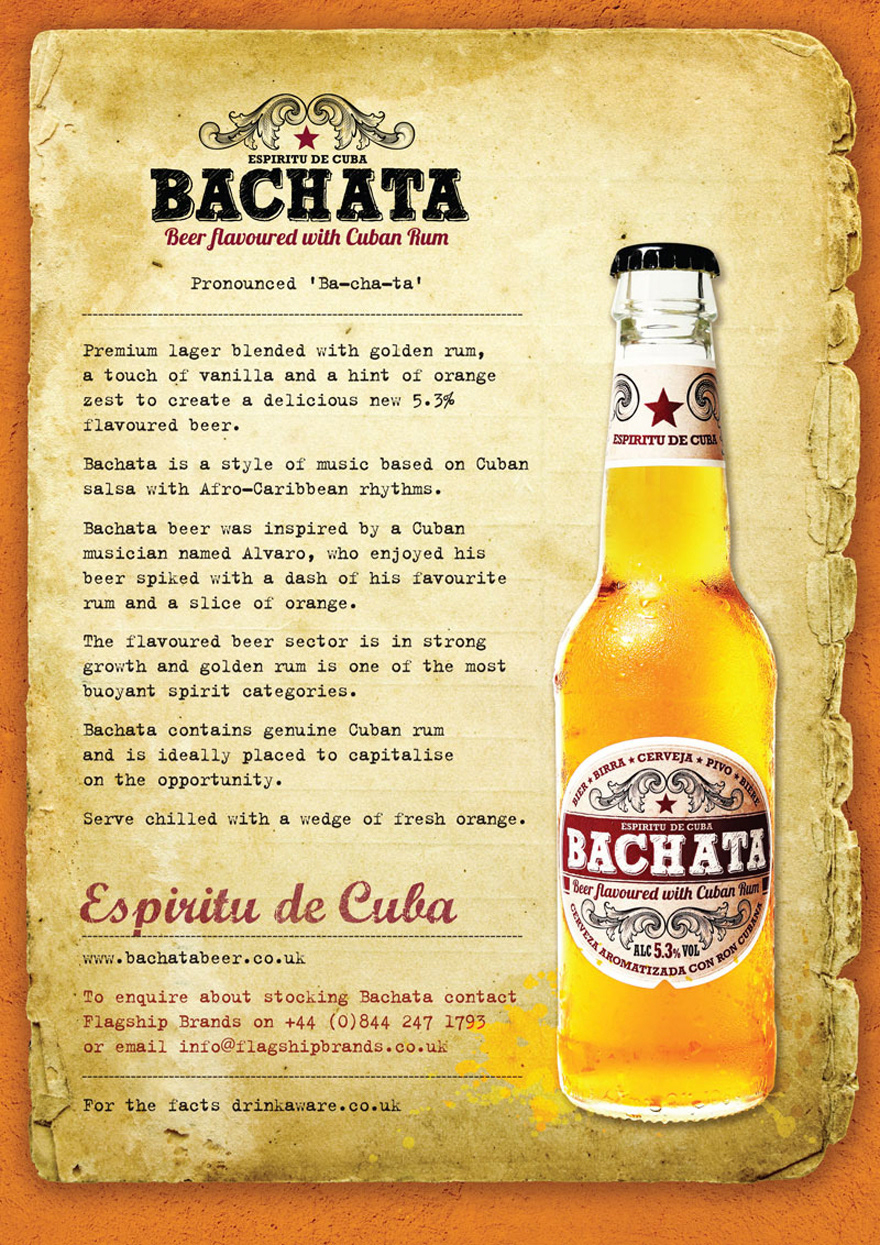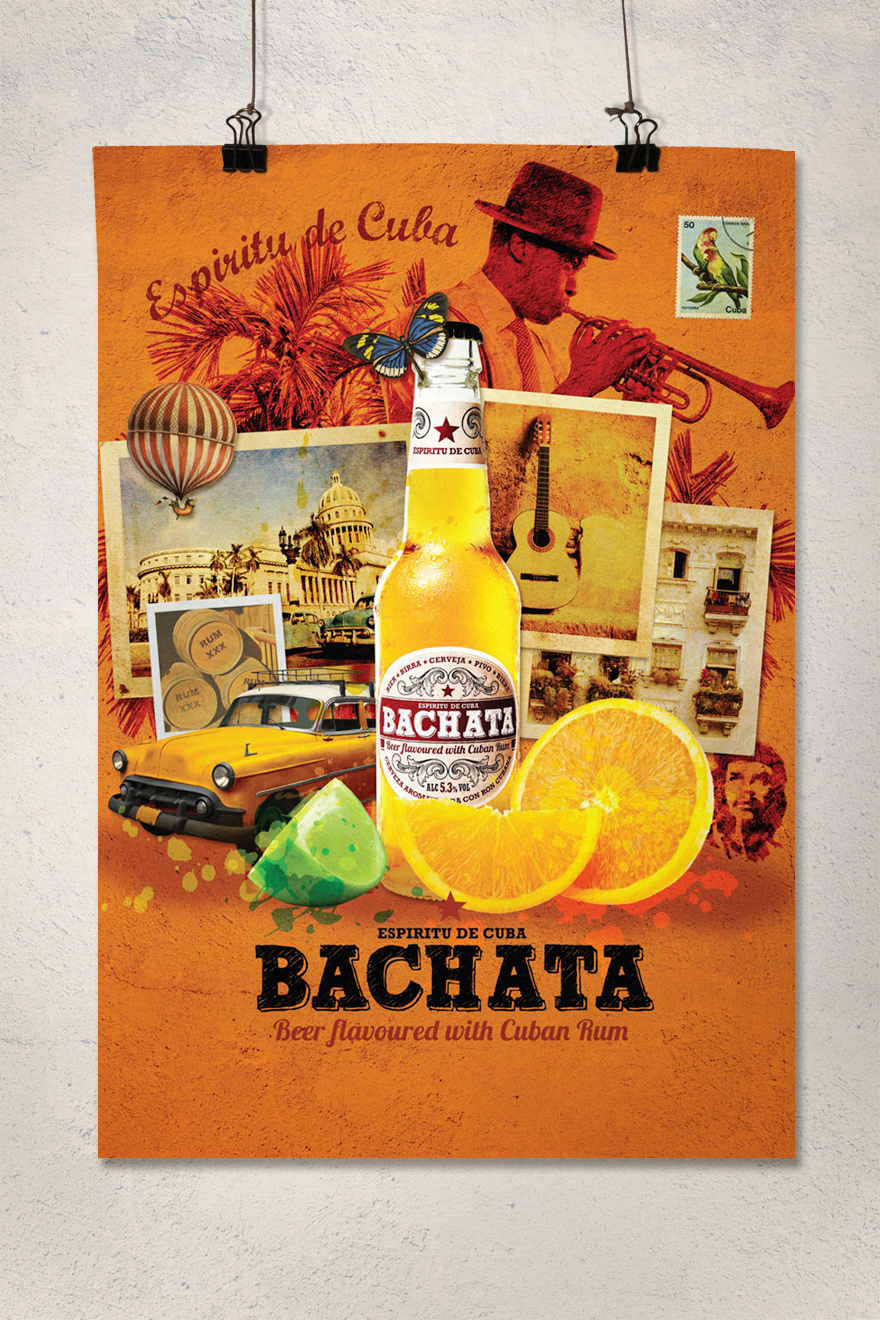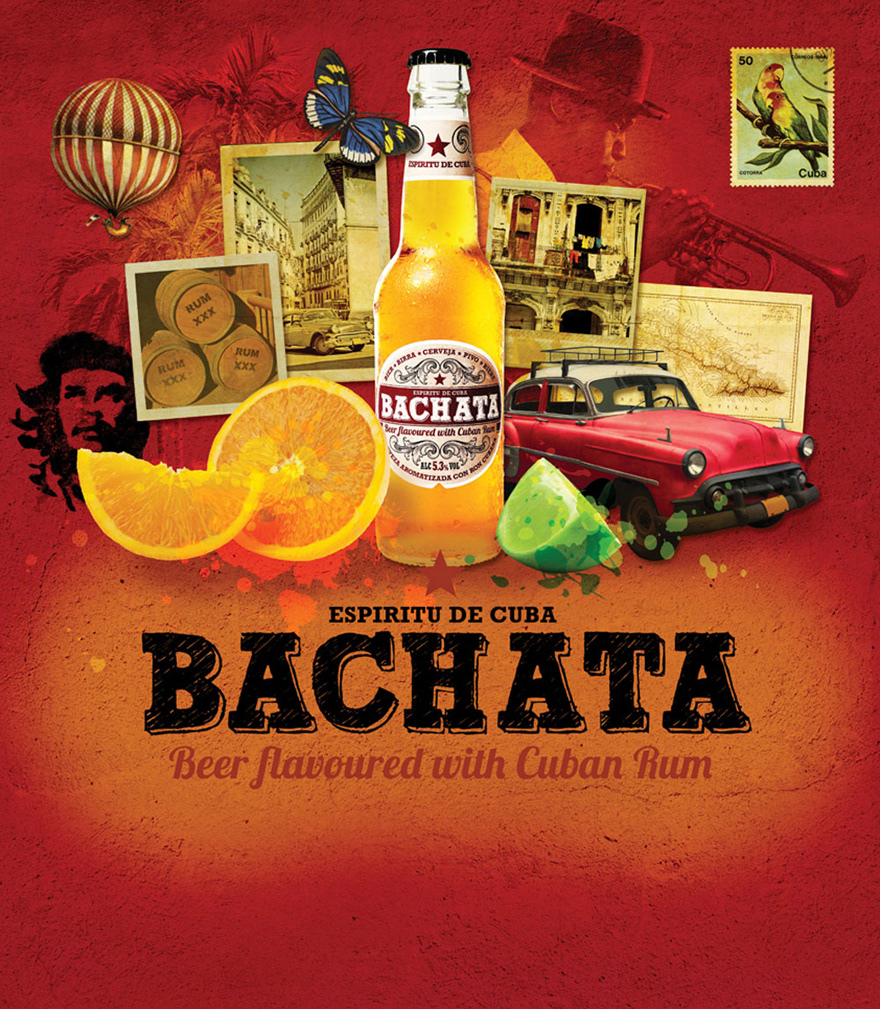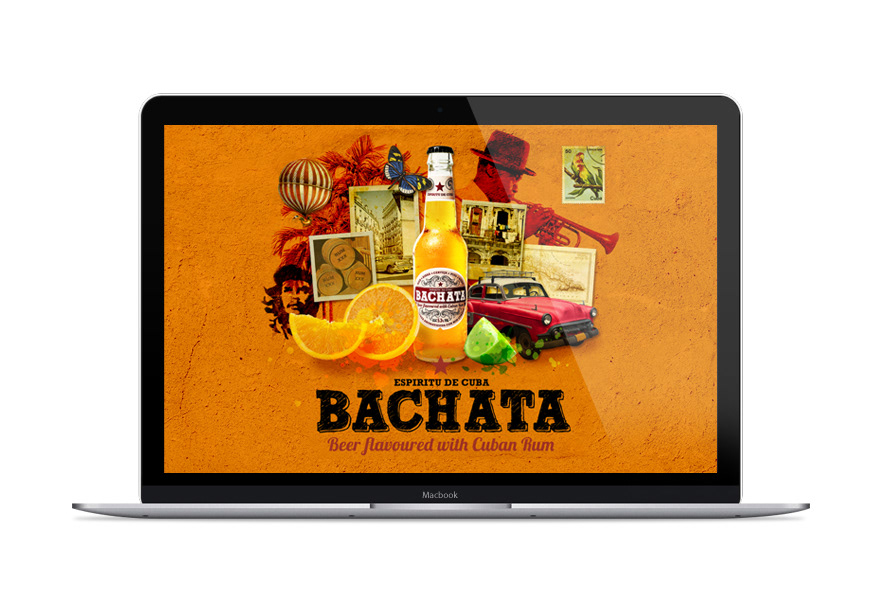 Large format photo montage style artwork designed to express the spirit of Cuba for Bachata beer.
The initial brief was to create visually rich graphics for trade exhibition banners. The layered nature of the artwork allowed for elements to be re-positoned, sized and even coloured to suit alternative point of sale formats.
Optional colourways were created using red and teal.
Services provided: 

Photo montage artwork to work across large format exhibition graphics, point of sale and the brands online presence.