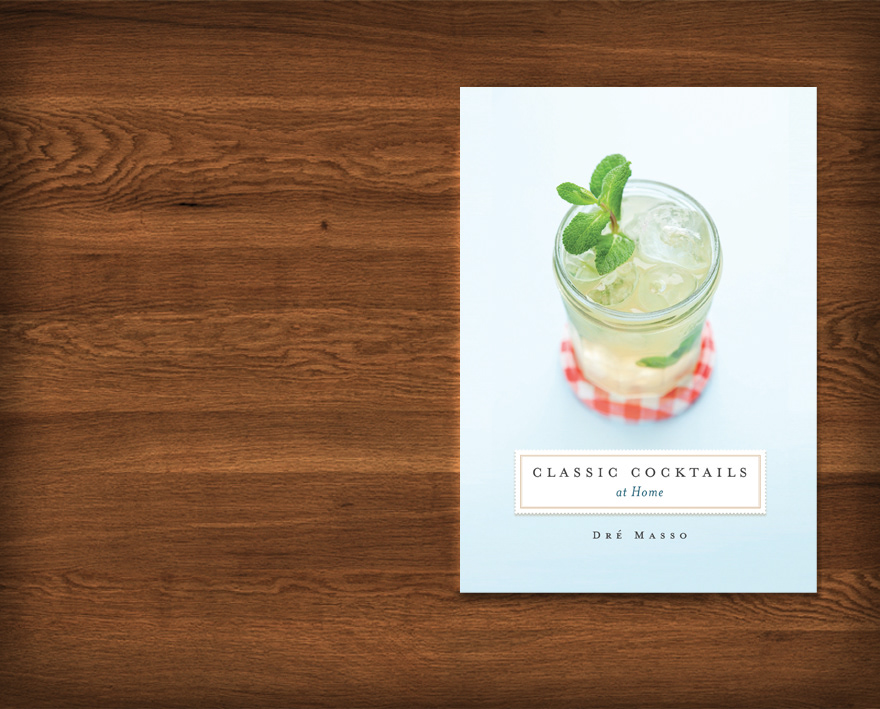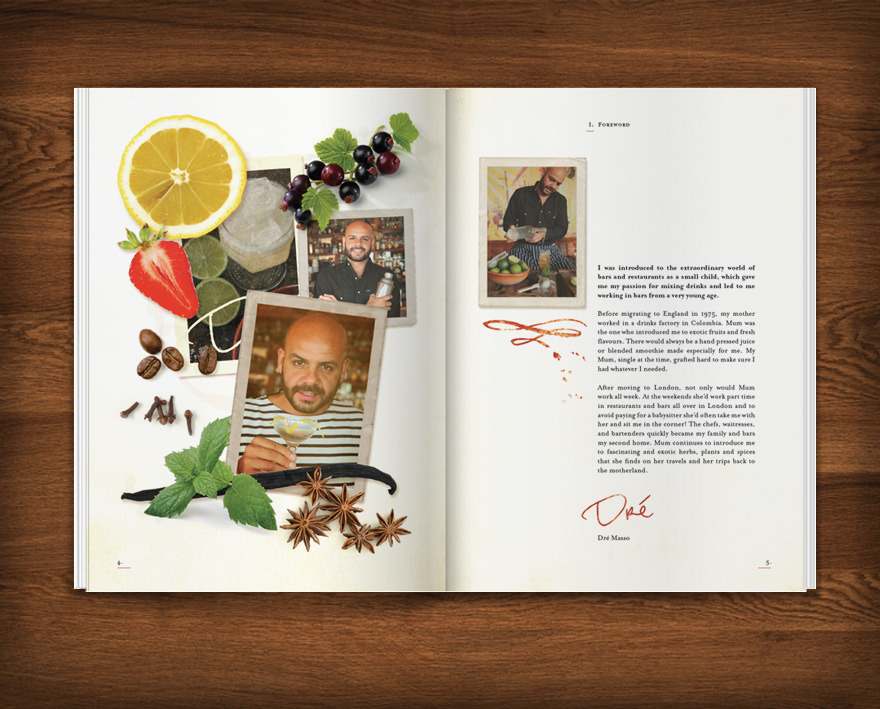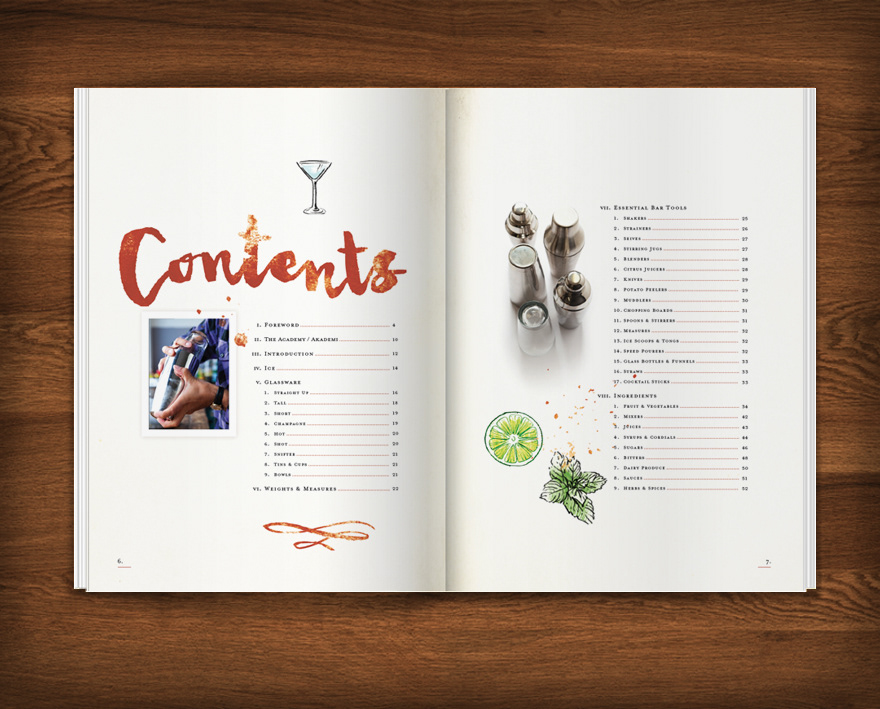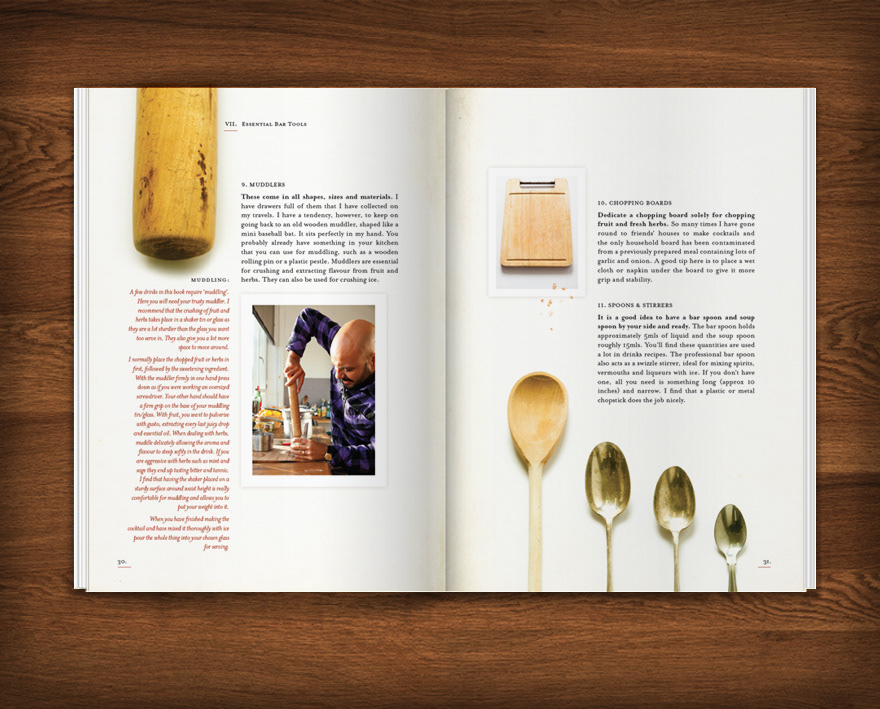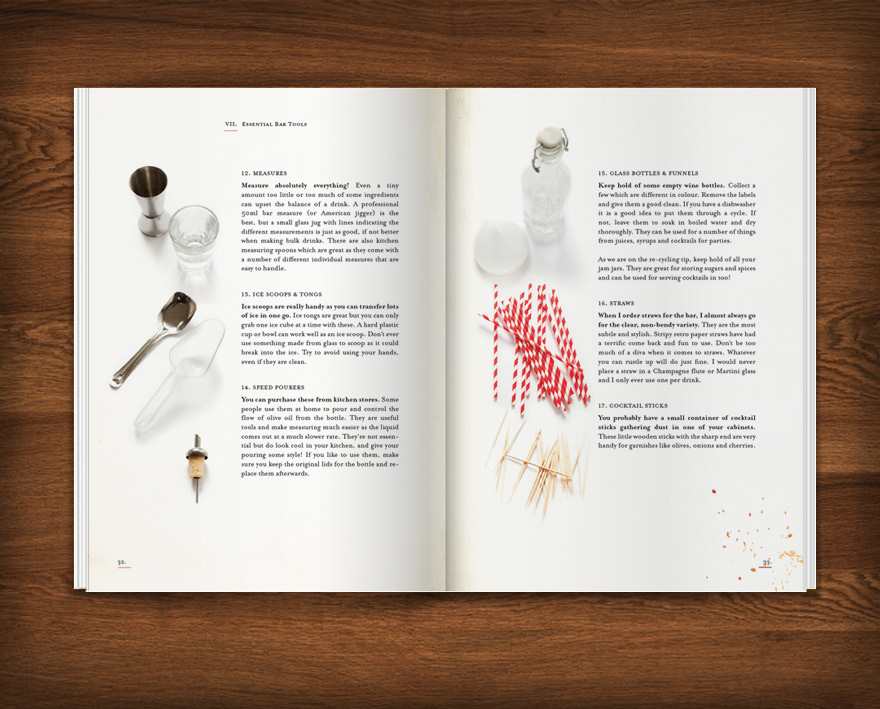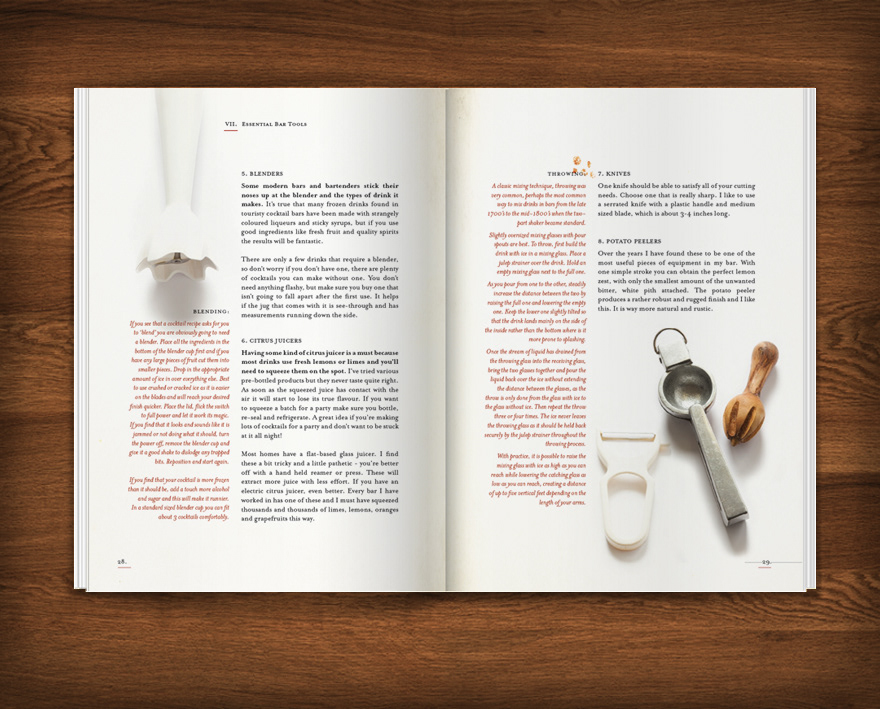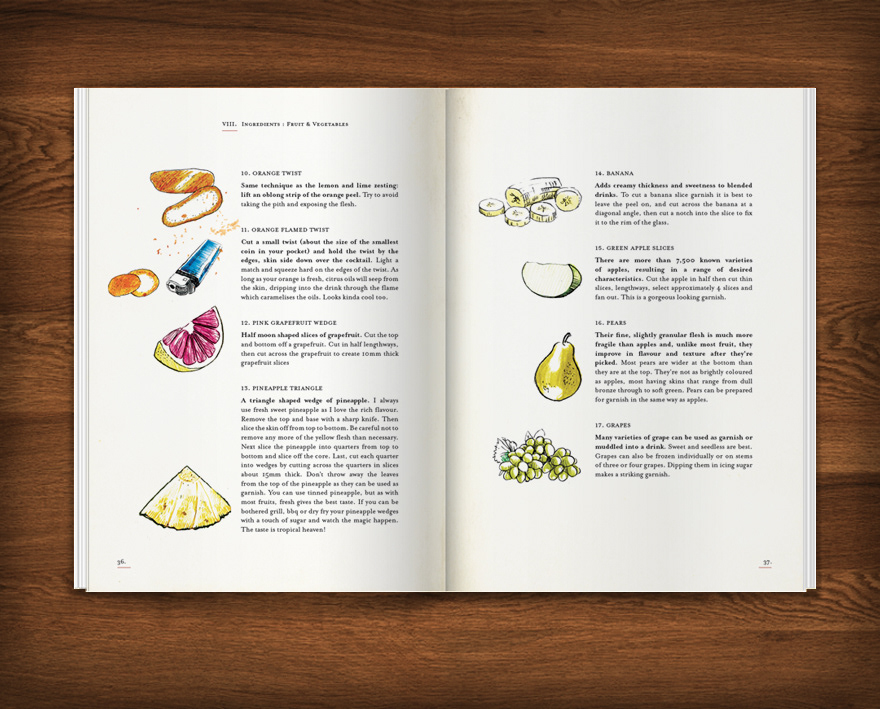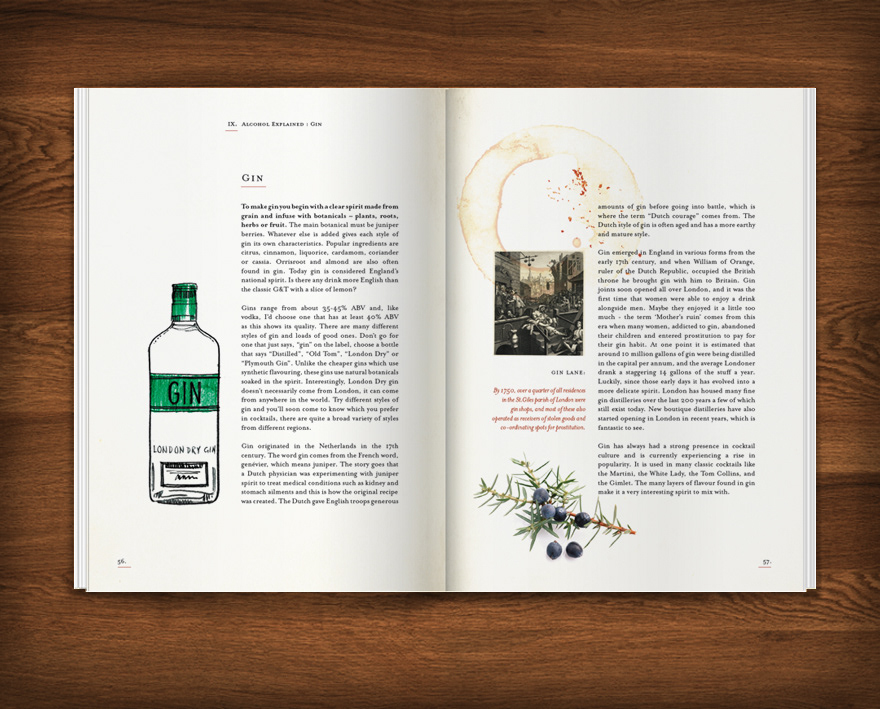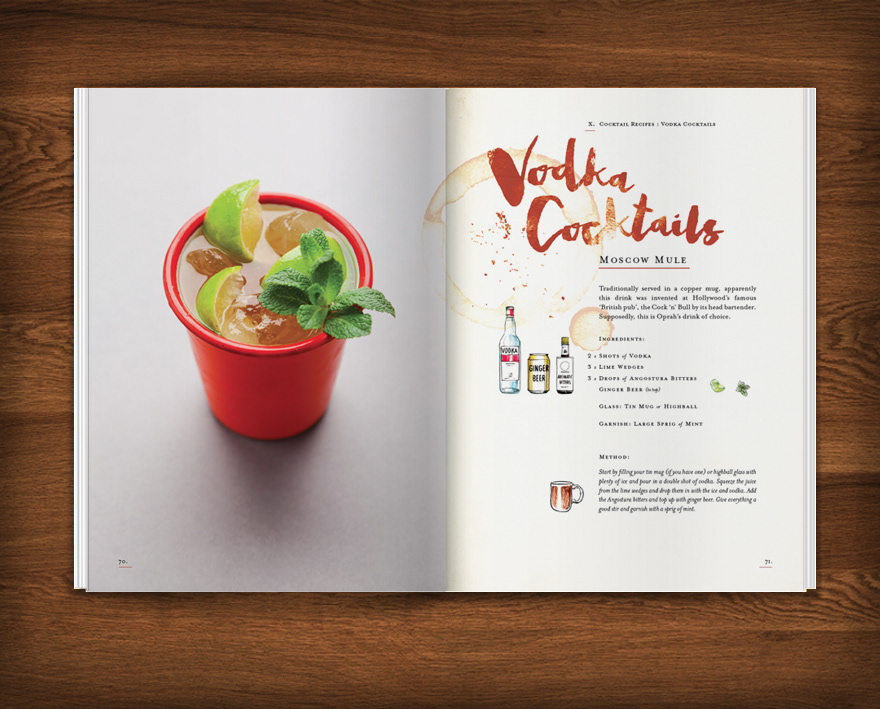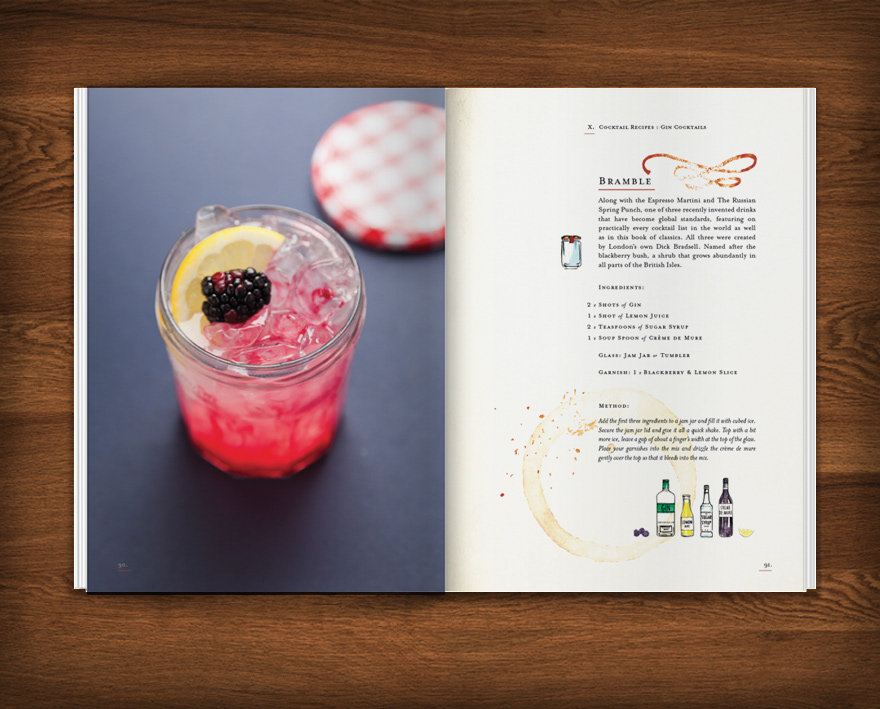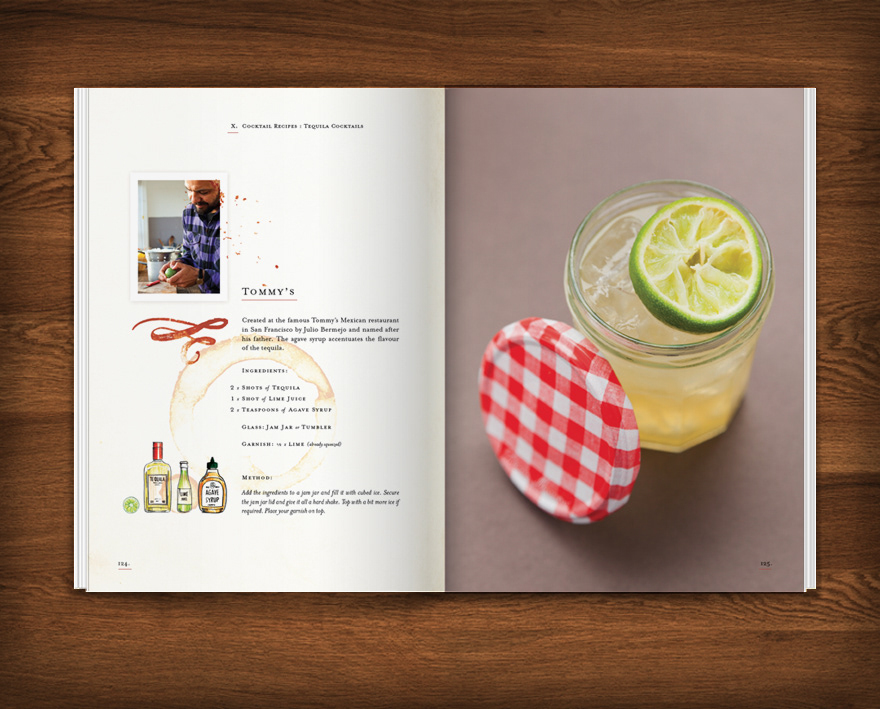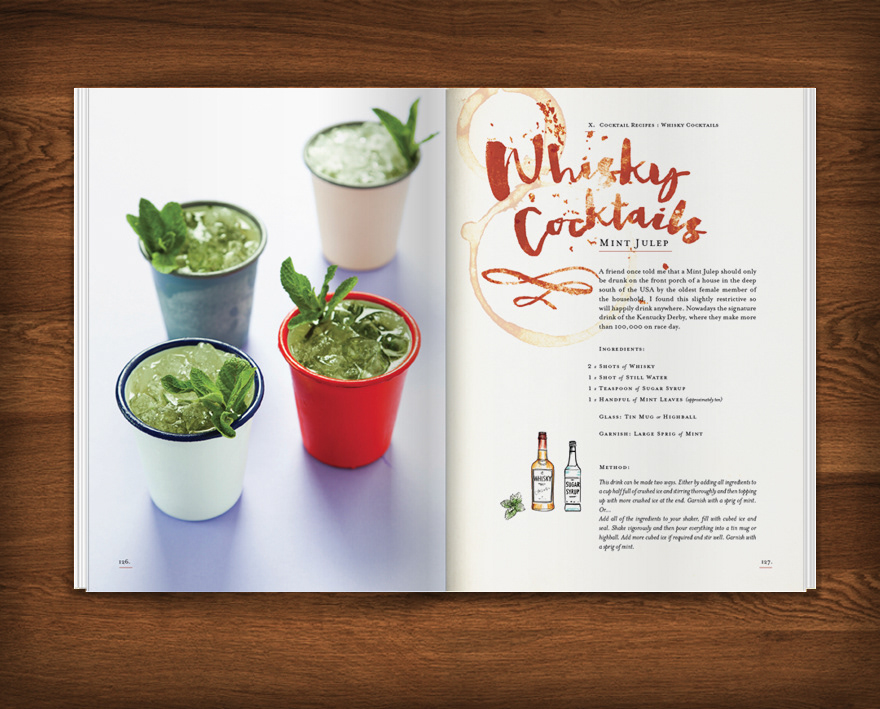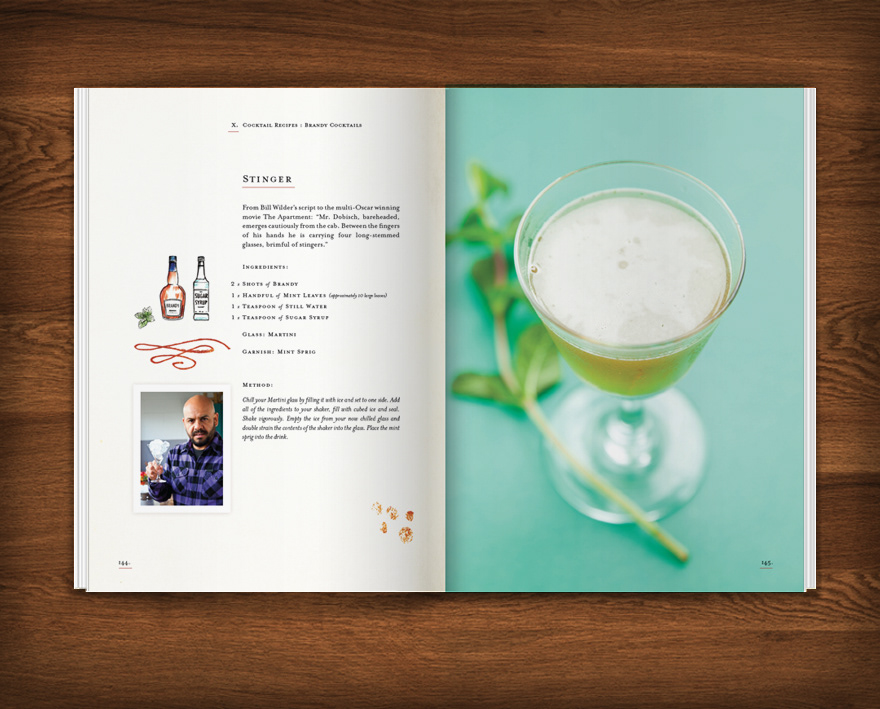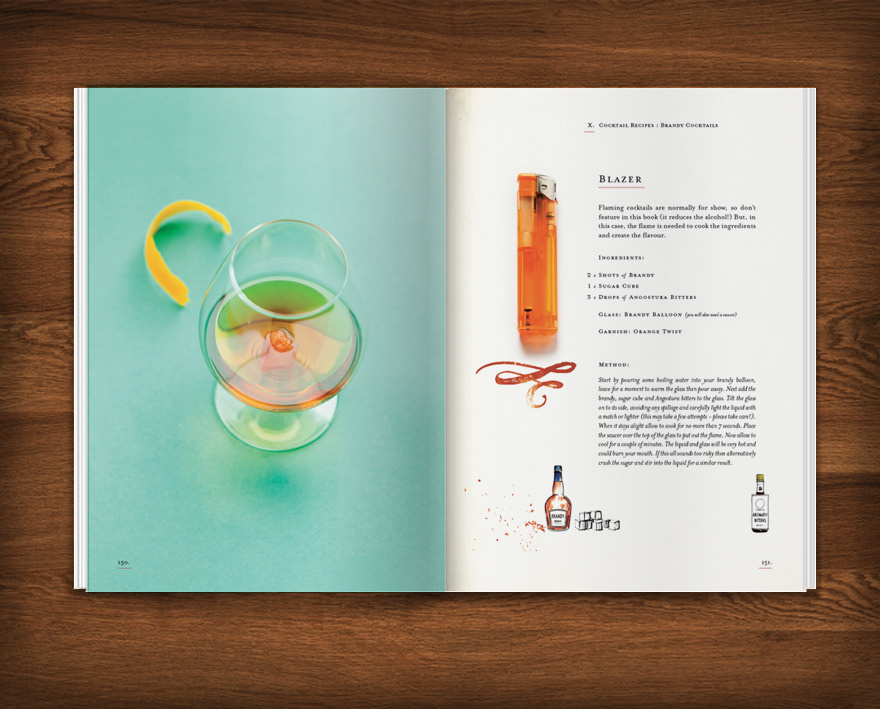 Cocktail Recipe Book design for Dre Masso. The brief was to design a recipe book for the home bartender that looked fun, relaxed and well used.
All of the ingredients from brand neutral premium spirits to fruit garnishes were hand illustrated and whilst there was a strict grid used in the page layout design, each spread had its own visual identity.
Services supplied:

 graphic design, recipe book design, page layouts, typography and illustration.
Drinks Photography by Dre Masso and Geoff Fenney.