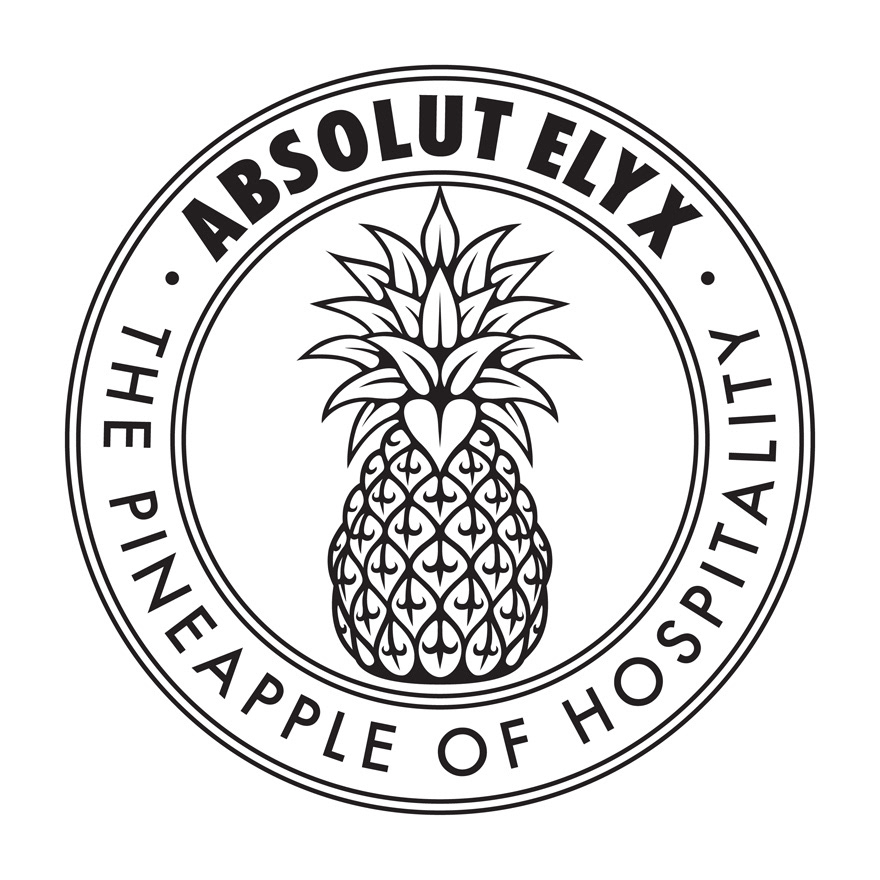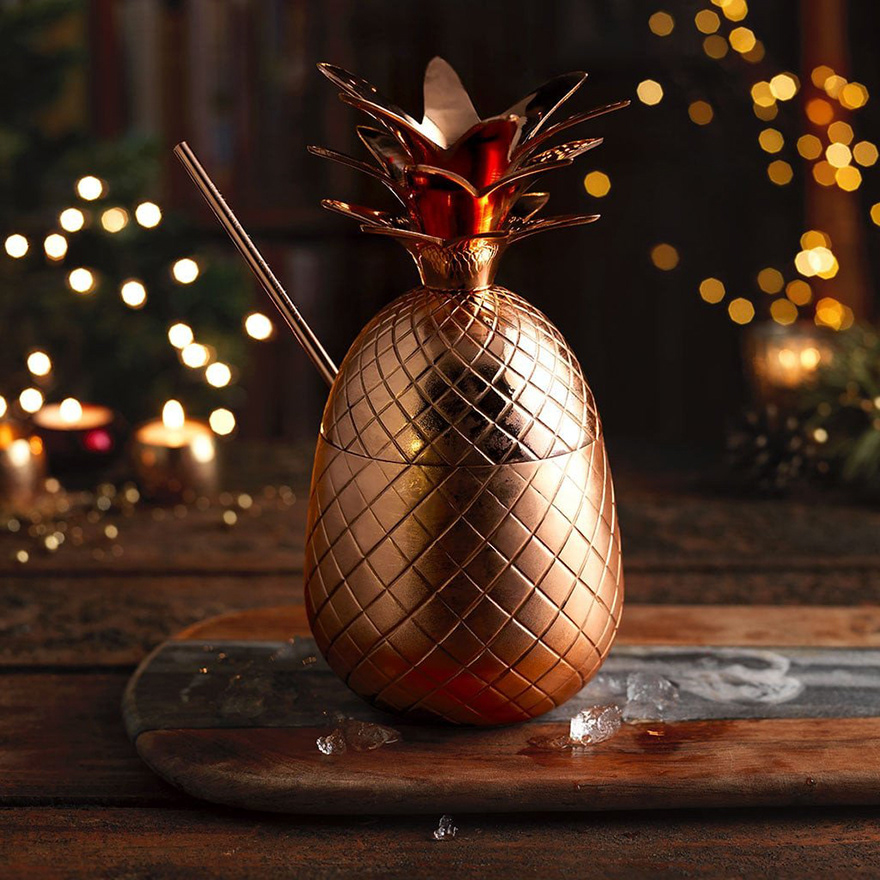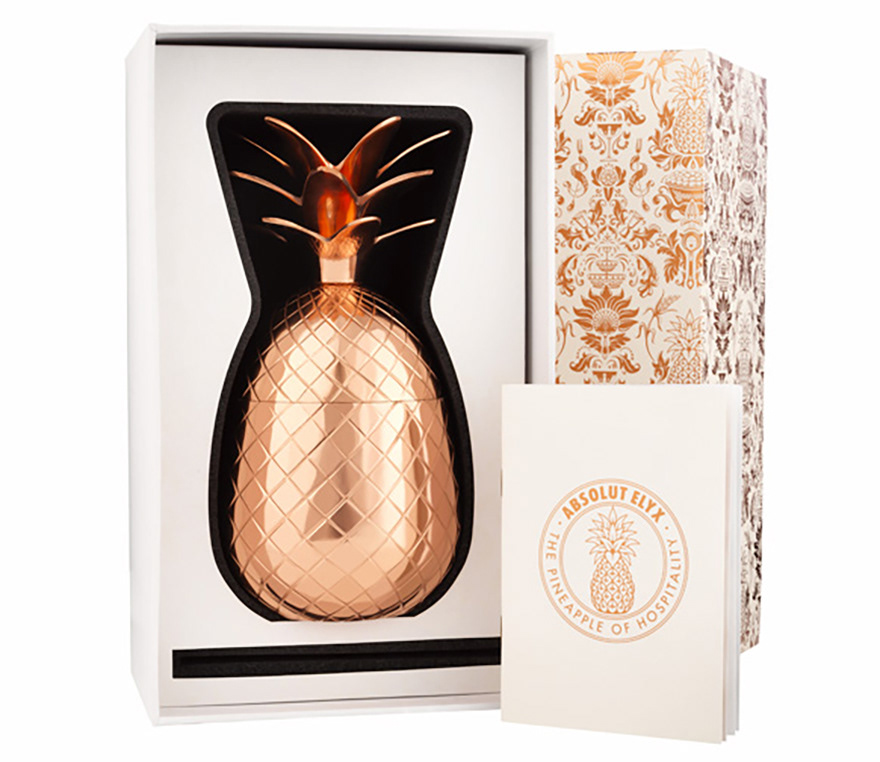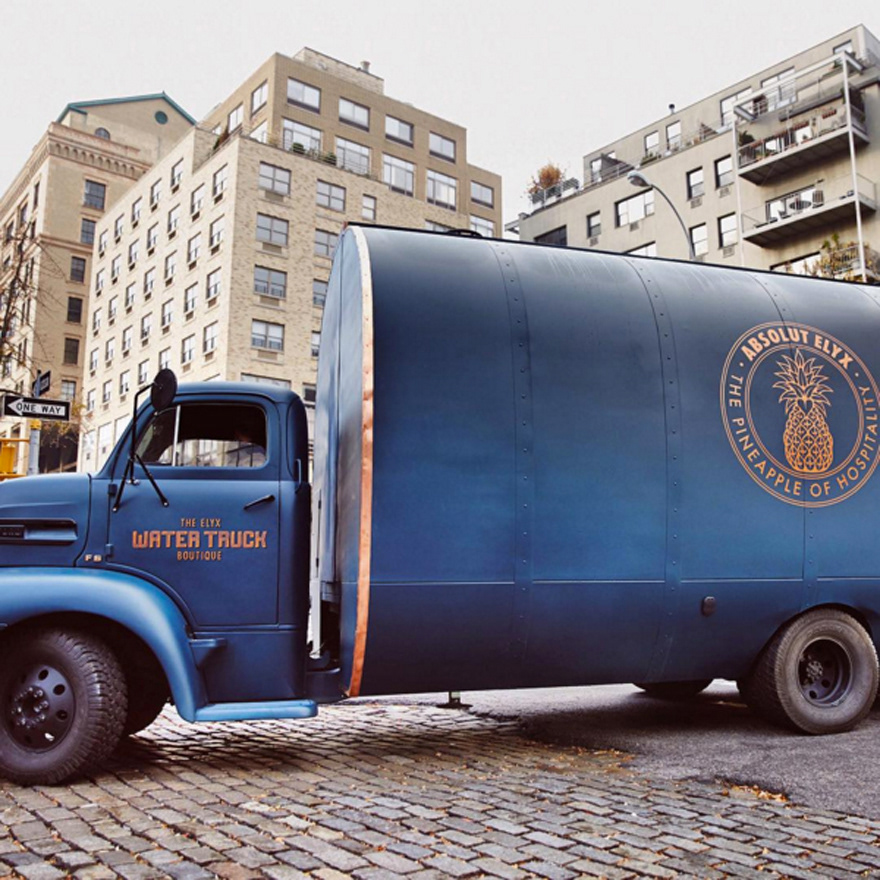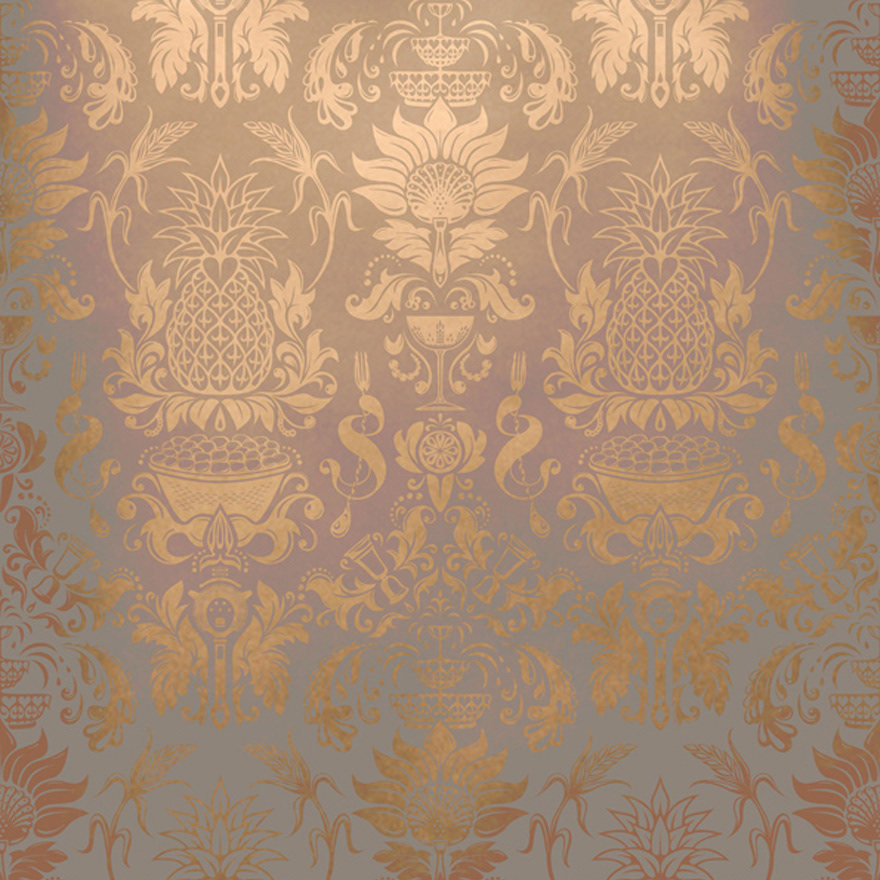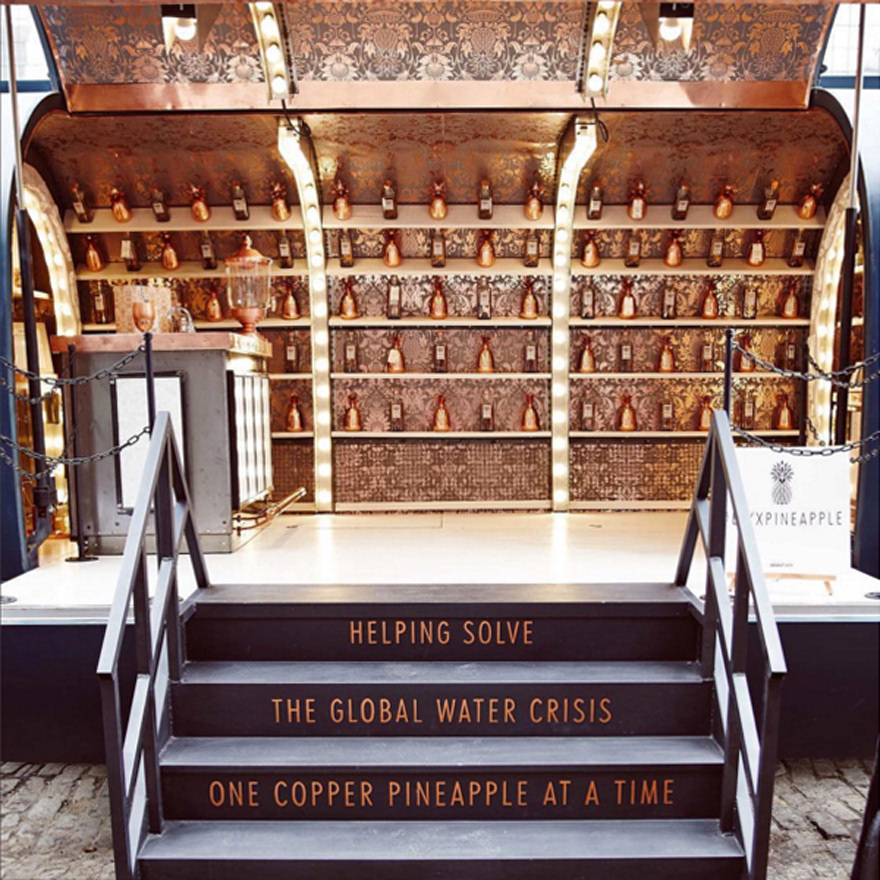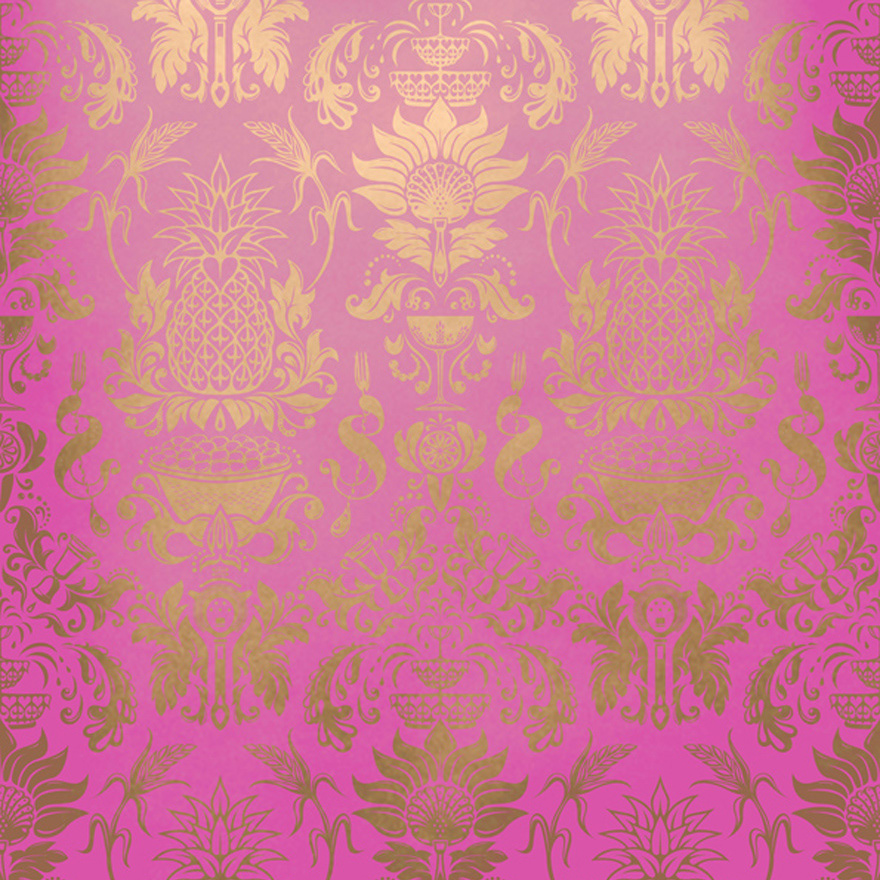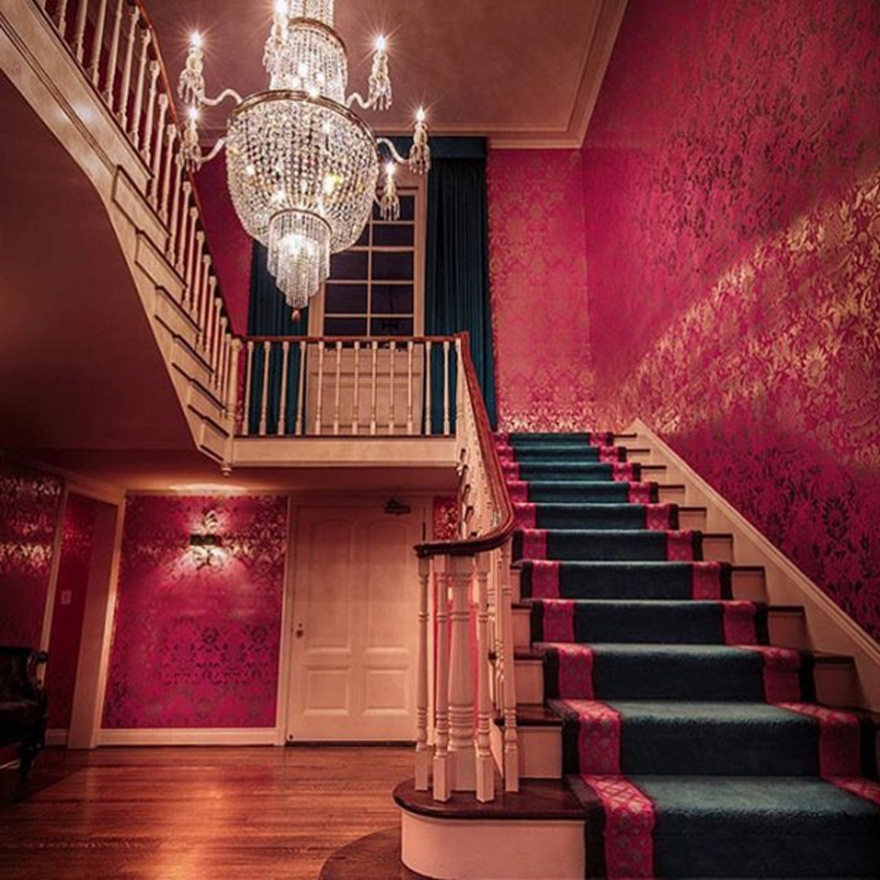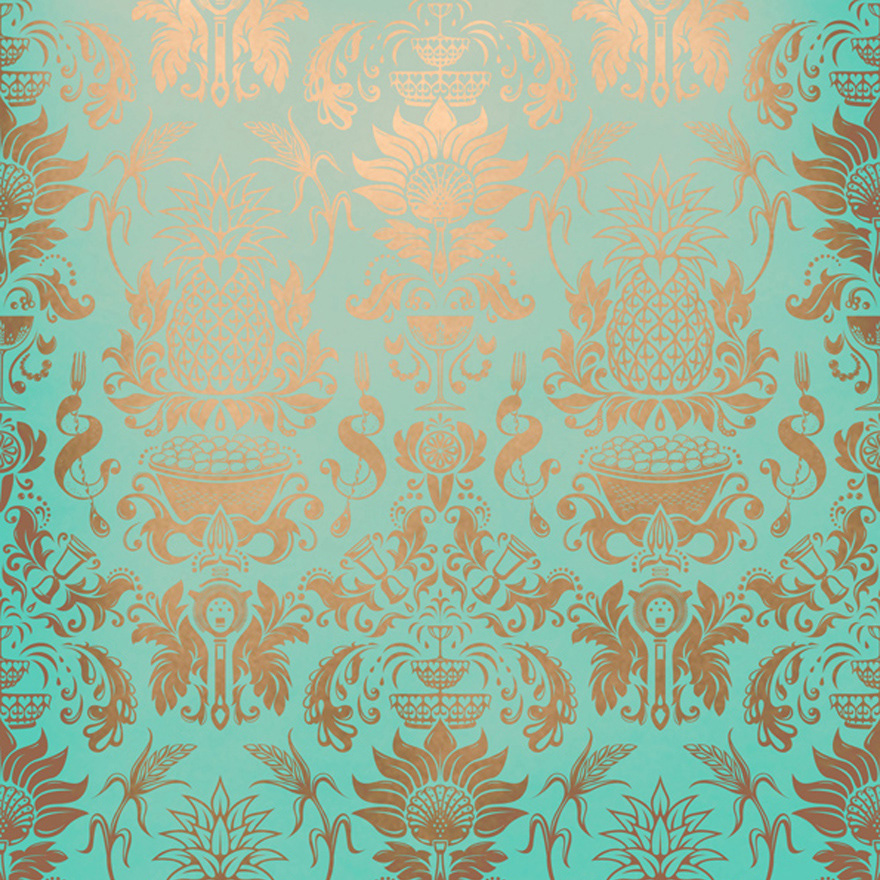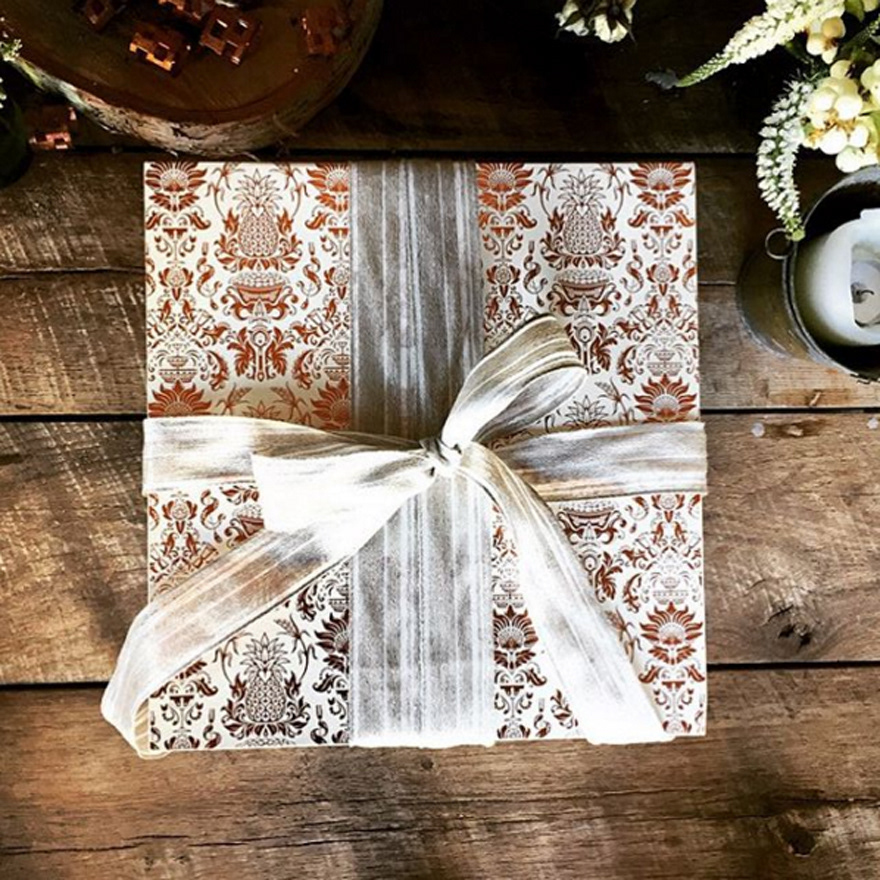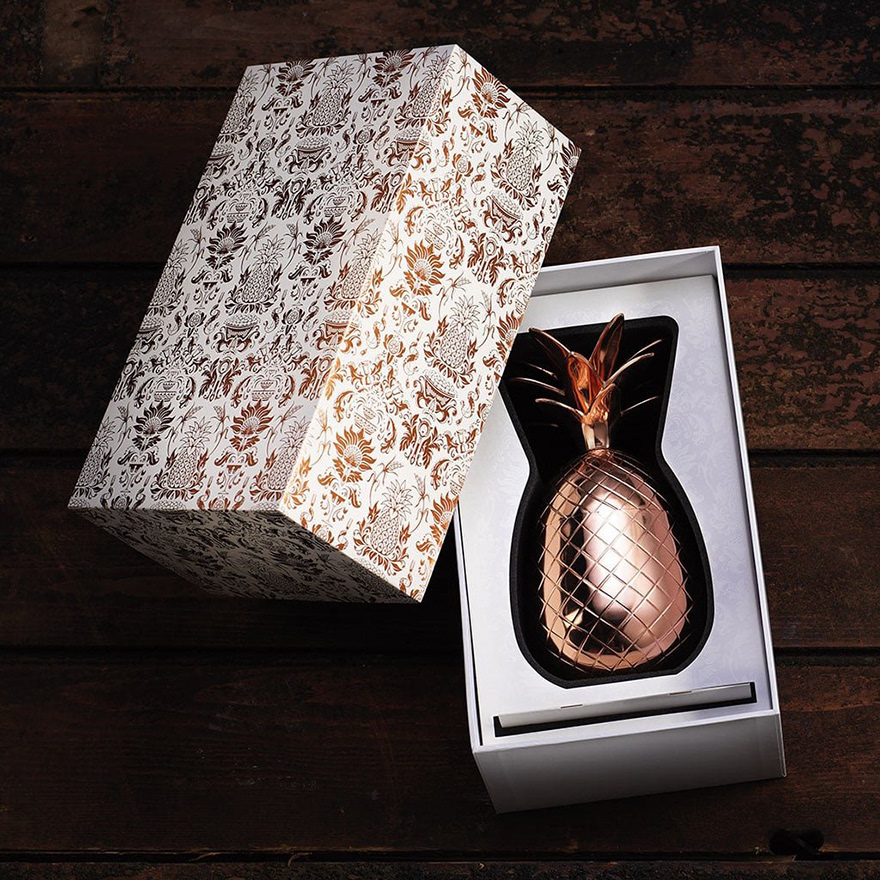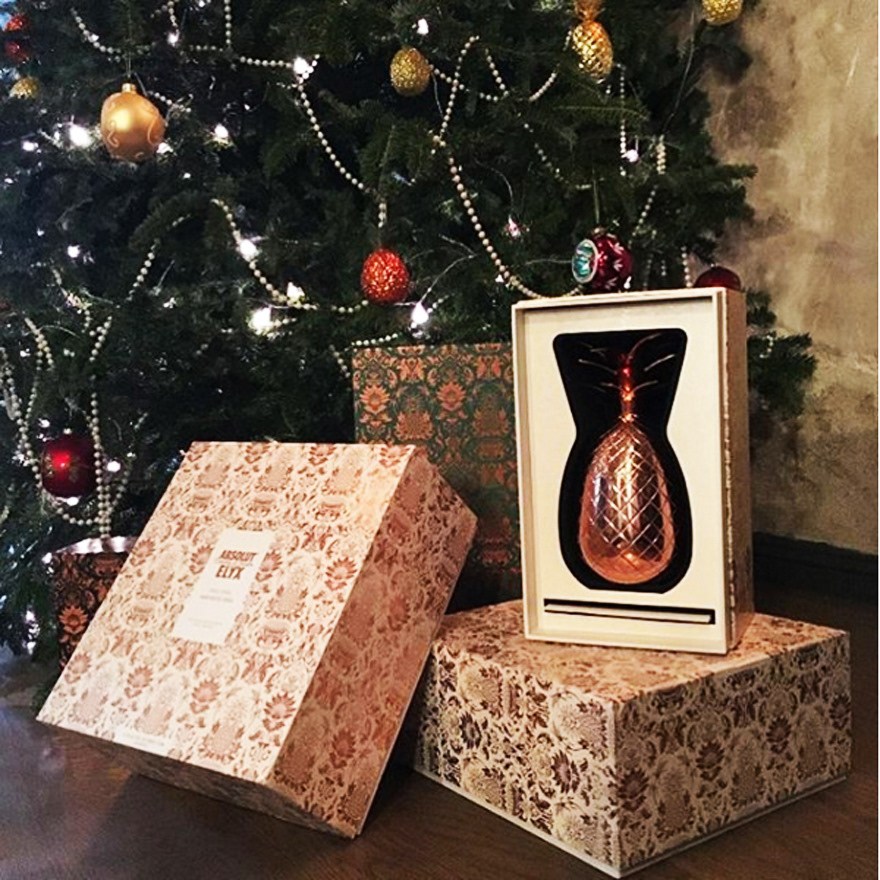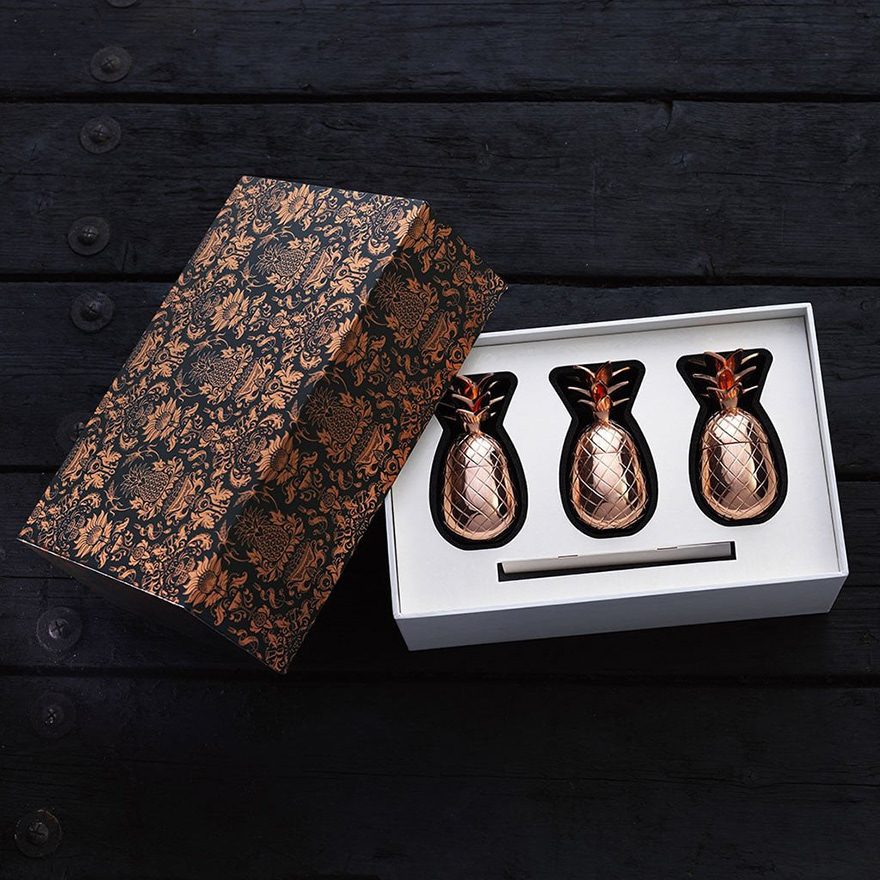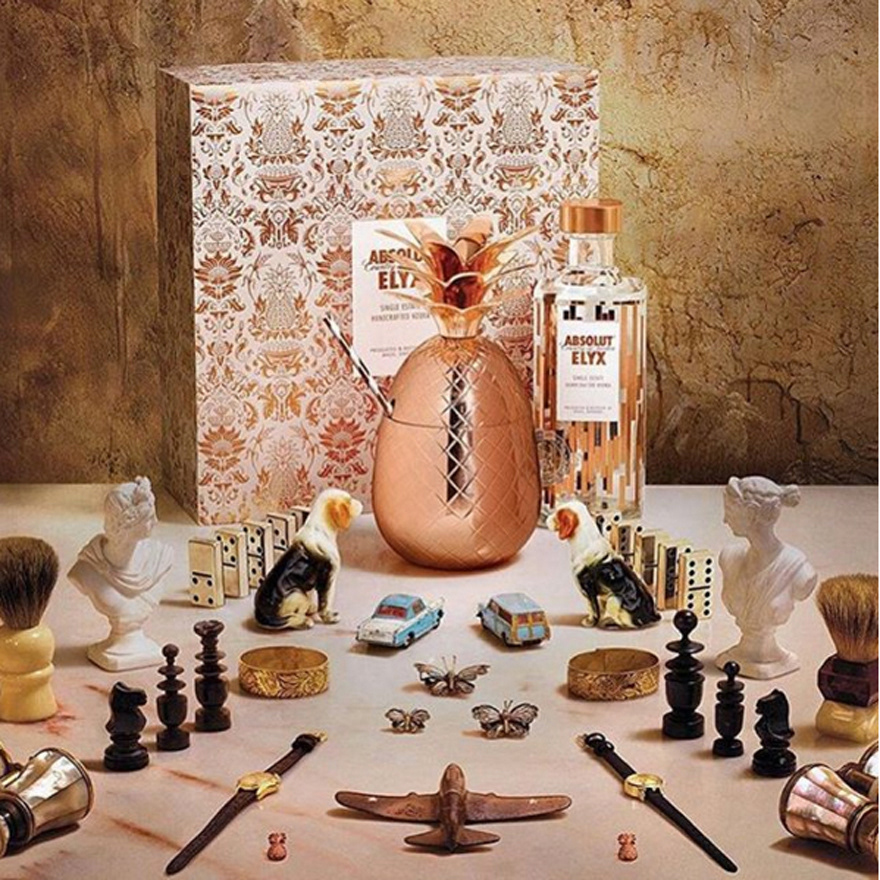 The Absolut Elyx Pineapple of Hospitality logo was designed and created to support the success of the copper pineapple used in the bar trade for serving cocktails. This secondary brand element has recently featured on the Elyx Water Truck Boutique - a portable pop up bar selling gift boxed copper pineapples with proceeds going towards Absolut's Water For People campaign.
Having designed the pineapple device I felt that it belonged or had come from something larger. From this the bespoke Elyx damask was created, designed to look immediately of a certain vintage whilst incorporating modern barware and equipment. Hawthorn and julep strainers, ice buckets, citrus reamers, bar spoons and coupe's all make an appearance.
The damask has subsequently gone on to feature on the interior of the Water Truck Boutique, the walls of the Elyx House and the Gift Box packaging of the copper pineapple's.
Services supplied:

vector based graphic design / branding, surface pattern design, interior wallpaper and packaging.
Studio Photography by Phil Barton at Laurence Hudghton. Other Photography courtesy of Absolut Elyx.